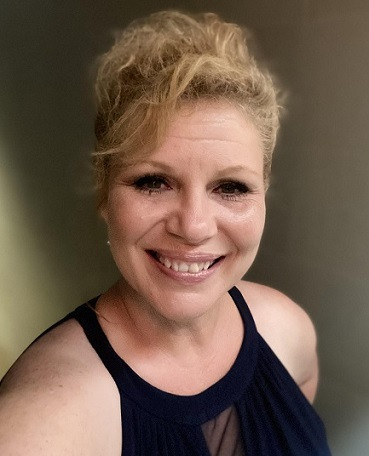 Melanie McGuire
Melanie McGuire is the co-director of the Seattle SeaChordsmen and the frontline Director for SAI Northwest Harmony Chorus in Vancouver, WA. She directed the BHS Puget Sounders Chorus in Olympia for 10 years before teaming up with her 'nemesis', Elizabeth, in January 2019. She has been a Sweet Adeline for over 27 years, singing all four parts, recently succumbing to Baritone. During that time, she held many- too many - leadership positions including a six-year stint as Choreographer, winning the first Region 13 Audience Choice Award for her critically acclaimed 'Get Me to the Church' set!
Melanie has competed with four different SAI quartets, receiving seven top-five Regional medals including winning in 2016 and 2019 with her quartet, Wink. She is a member of the mixed chorus PDX Voices.  Ironically, due to her vast experience with the subject, Melanie's class on 'Stage Fright – Embrace it!' has resulted in validating responses like 'It worked!' 'Your words were right there with me!' 'I didn't throw up!'.
Melanie has years of experience coaching choruses and quartets of all levels. Helping them reach and exceed their goals successfully and then watching that play out on stage is her favorite way of 'winning'. Her experience with the Performance and Visual Communication categories helps her teach the awareness of performance authenticity that she herself brings on stage.
Throughout her barbershop career, she's sought out to emcee shows and concerts. Melanie has written over15 original musical Barbershop show scripts and in the last 5 years, has been given the opportunity to find she has a penchant for acting as well!
When she's not doing all things barbershop, she works full time for the State of Washington. Her sanctuary is any beach and enjoys exploring hiking trails, photography and finds relaxation experimenting in the kitchen. She has two amazing sons and one extraordinarily ferocious and fluffy guard cat.
Want to hear Melanie's award-winning quartet? Listen here.