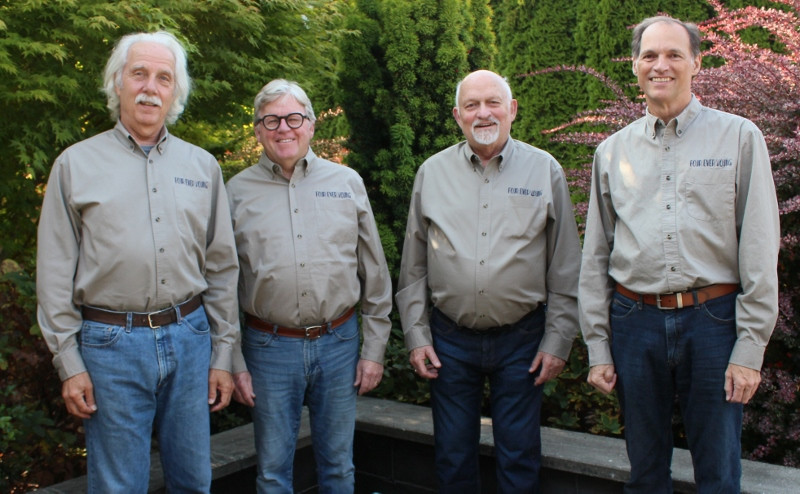 Four Ever Young
Four Ever Young is another "new" quartet with some seasoned singers.  We love singing out to groups large and small!  We are:
Gary Ackerman - lead
Rod Heivilin - bass
Jim Durand - baritone
Chris Saether - tenor
Now with our very own quartet shirts!
Here's a clip of us singing "Mary Lou" : Four Ever Young sings Mary Lou.  Hope we can sing for you soon!