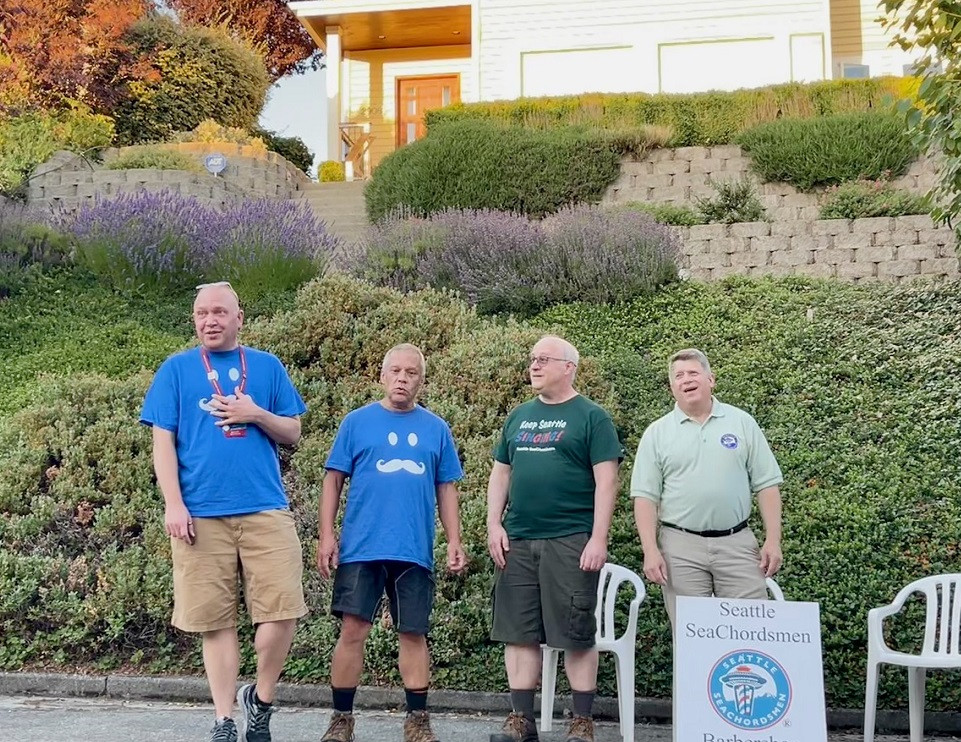 National Night Out - Top of the Hill
The SeaChordsmen sent both a quartet and a VLQ out into the Queen Anne neighborhood to perform for the various block parties assembled for National Night Out. We had tons of fun! Here's Top of the Hill (with a stand-in baritone) performing Down Our Way:
Come join us on Tuesday evenings and sing with us! We rehearse 7-9 at the Queen Anne Baptist church behind Trader Joe's.