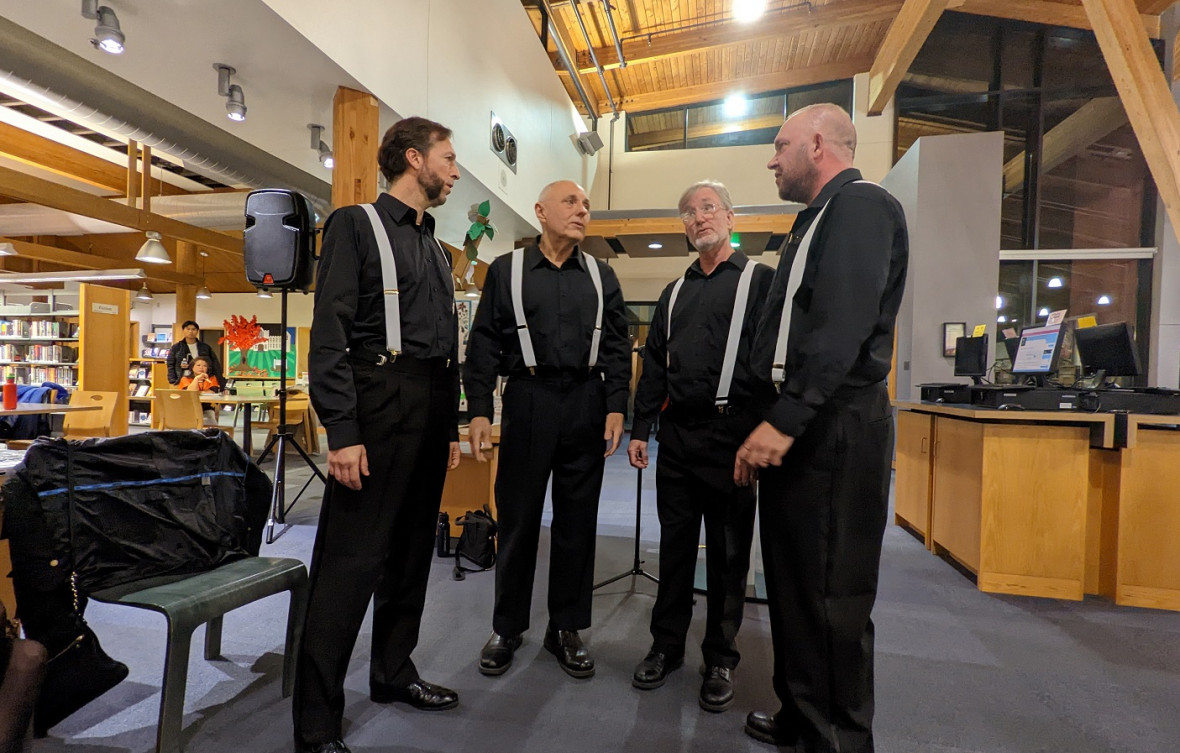 Mirth performs at Maryte's retirement party
The Mirth quartet was so happy to perform at a retirement party for Maryte! Our lead, Saul, knows Maryte from the Lithuanian community. Tyler, our baritone, knows Maryte from work, since they both (until recently) spend their working hours at The Seattle Public Library. So we sang a few songs to help Maryte celebrate her well-earned retirement.
Here we are singing You've Got a Friend in Me:
Congratulations, Maryte!