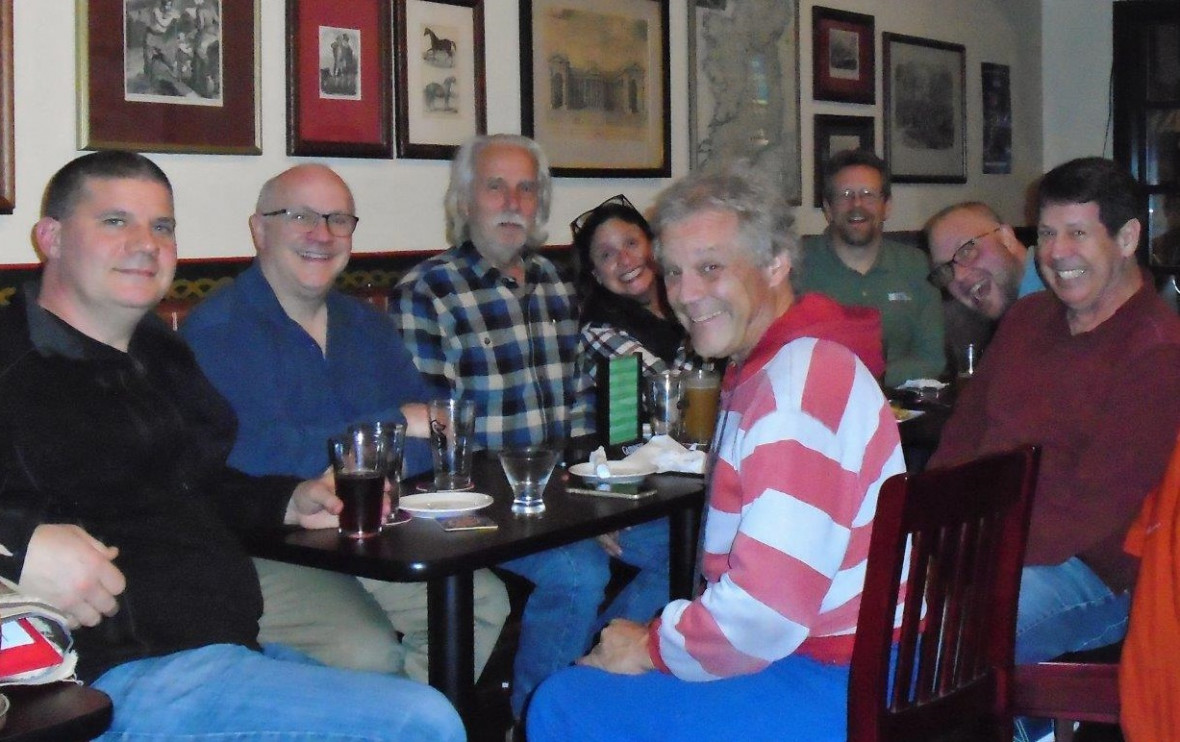 A Tale of Two Afterglows
Anyone who keeps an eye on the SeaChordsmen knows that many of us love our afterglow time after our Tuesday evening rehearsals! Over the years we've serenaded bar patrons of lots of establishments, and we're still on the hunt for the perfect afterglow venue. Above is the crew enjoying some drinks (and food -- hooray for an open-later kitchen!) at T. S. McHugh's on Mercer Street. There was plenty of indoor space for us, which was great.
The week before, we tried out Targy's Tavern, which was slightly too popular to make for a great afterglow spot, but we had lots of fun anyway, and we had a big crowd that night: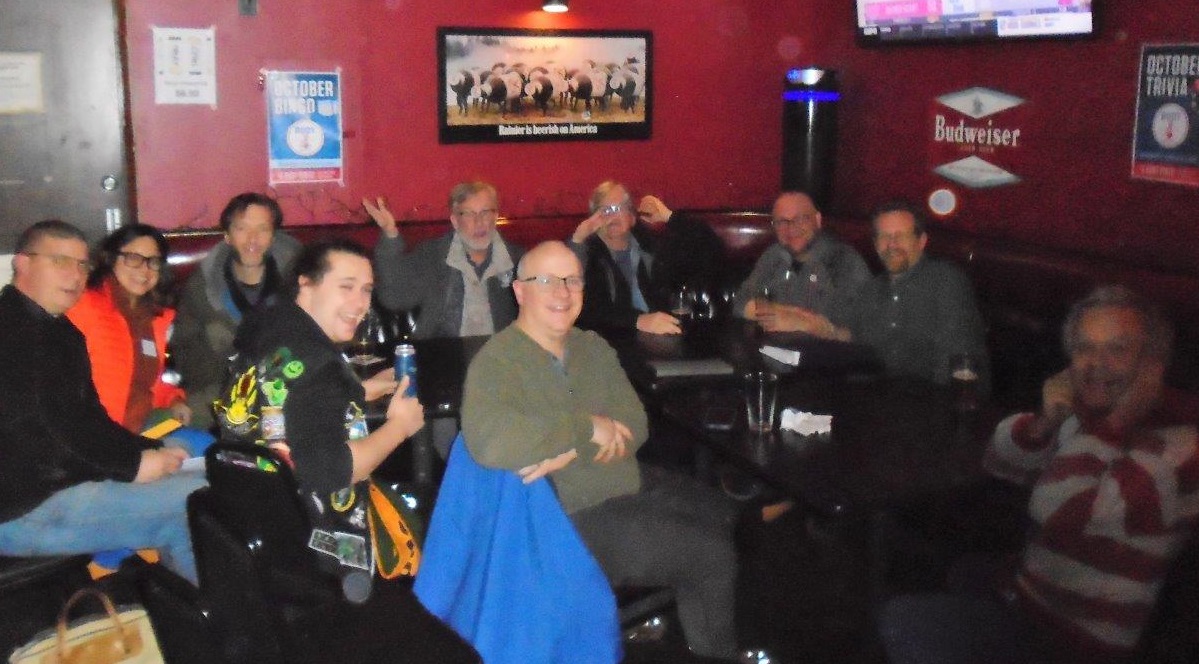 If you're ever bored late on a Tuesday evening, come find us and sing a few songs!