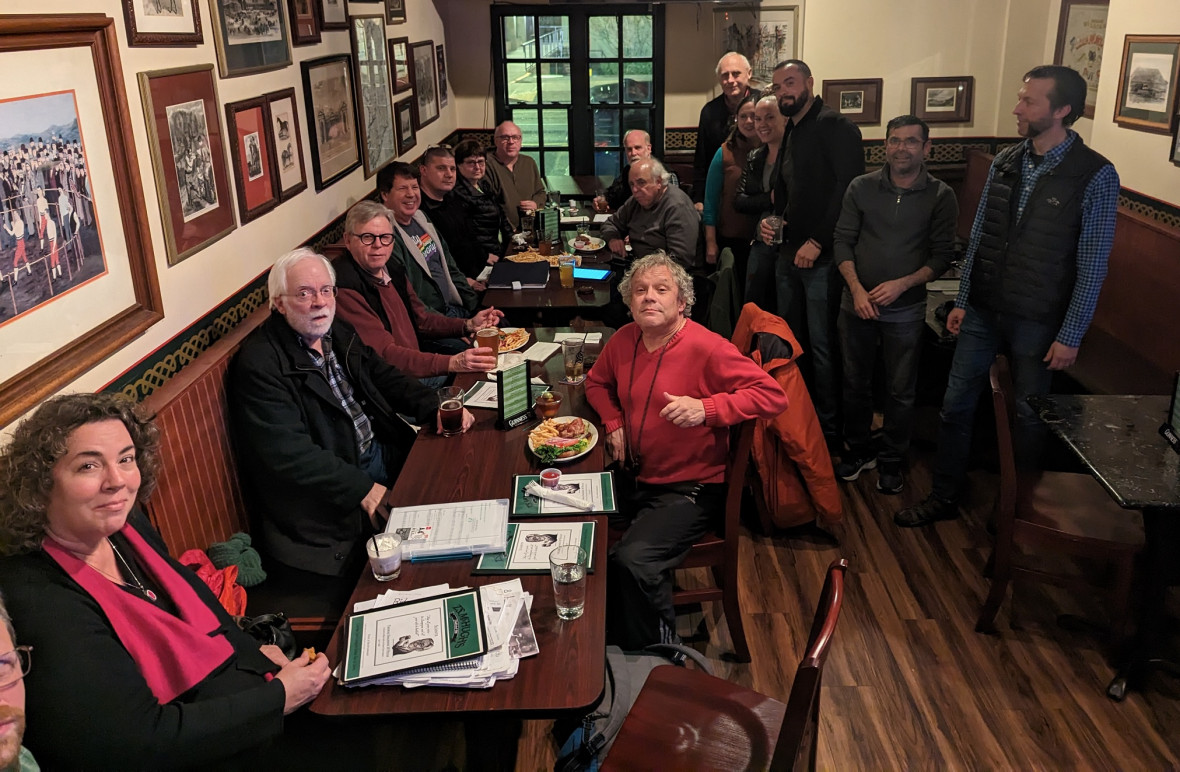 Afterglow tags - with guests!
The SeaChordsmen are in FULL swing for the new year! And so many of us were excited for afterglow this week! Check out this crowd - here are 15 of us (18, including guests from the bar).
We talked some folks at the bar into singing a tag with us -- check it out:
Toward the end of the evening, our waitstaffer had time to sing a tag with us, too: Aaron's favorite, A Road Below. Cheers to the chorus for a great and well-attended afterglow! And thanks to Leslie for joining us!