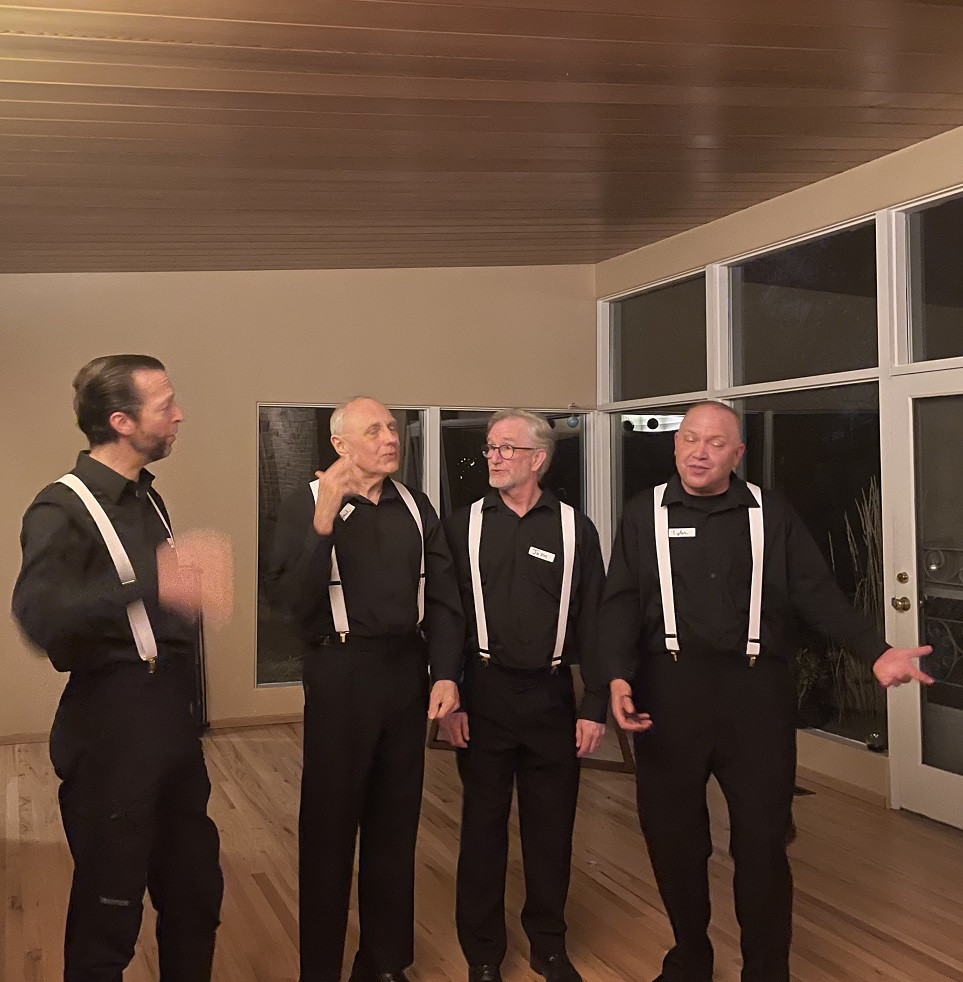 Mirth performs at a cocktail party
The Mirth quartet sang a handful of songs at a cocktail party earlier this month, and had a great time. Here we are singing a snippet of Hello Mary Lou:
We also taught a tag to the attendees -- You Are So Beautiful to Me. Here's the end result:
We had a ton of fun. Thanks, Ann-Marie!