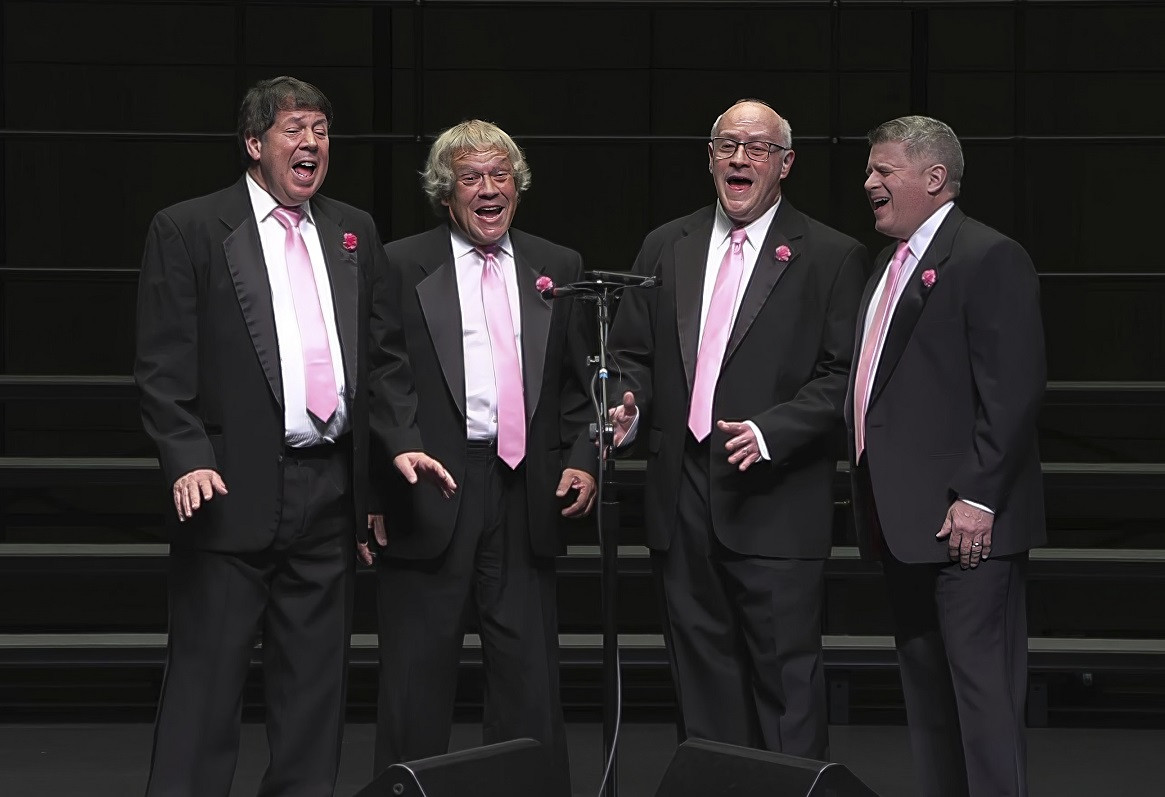 Top of the Hill at EVG!
The chorus's longest-term quartet, Top of the Hill, took the stage in October at the Evergreen District competition. Check out their song set:
Congratulations, Top of the Hill, on a great performance!
These guys are for hire, and put on a GREAT show. Check out their quartet info page to find out more.