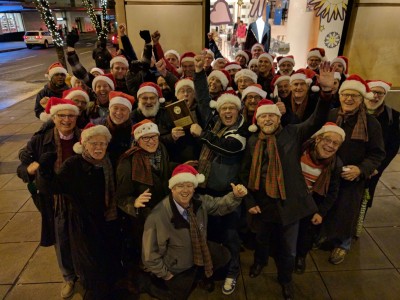 Figgy Pudding 2016 - Best Yet
The SeaChordsmen participated in the 30th Annual Great Figgy PuddingCaroling Competition and enjoyed every minute of this fun and worthwhile event.  We raised over $1500, sang a great variety of Holiday songs, and made more friends all at the same time.  It was great having our old friend Paul Ellinger sing with us and present us with the First Annual SUPERCHARGED Chapter of the Year!!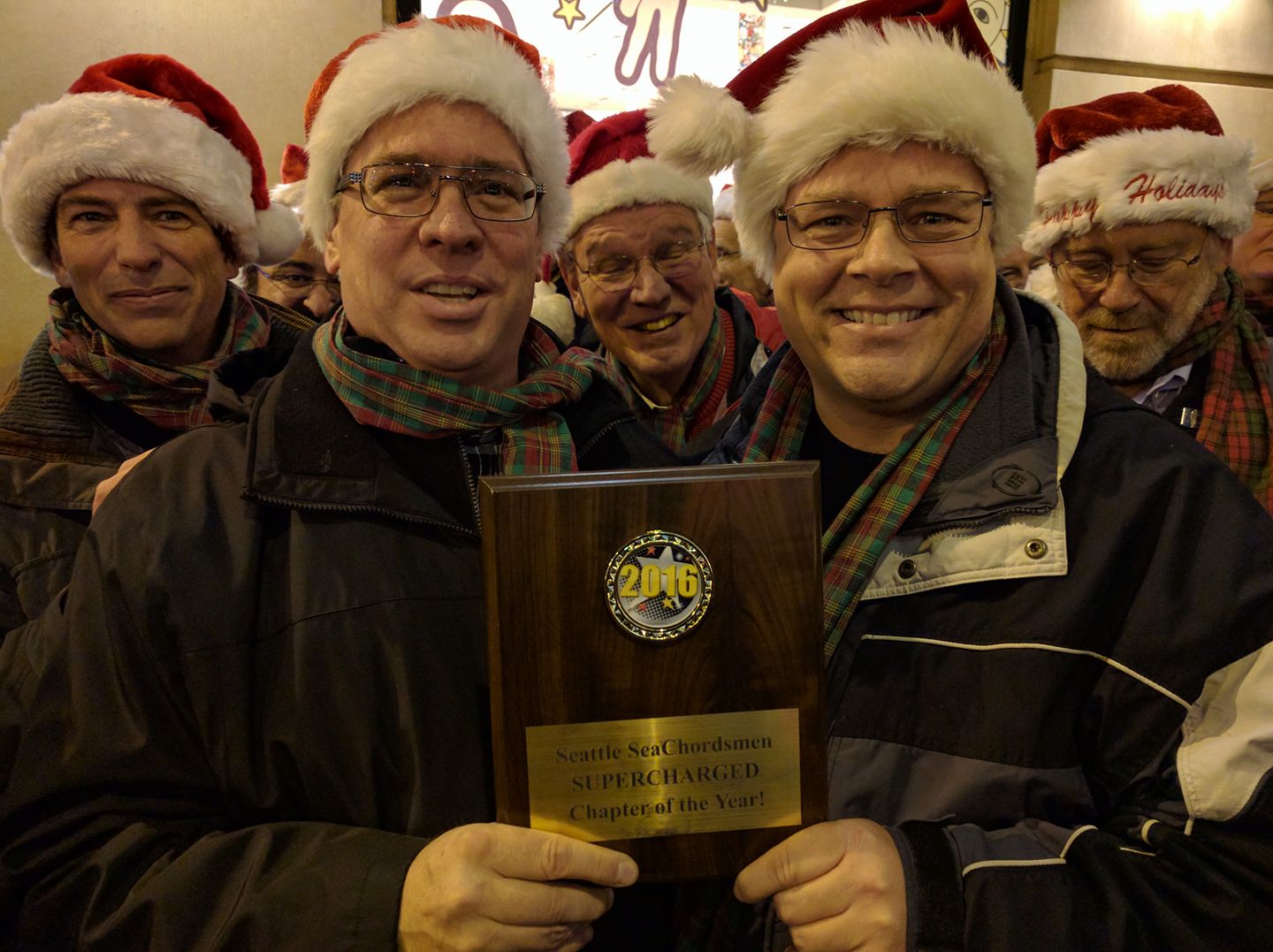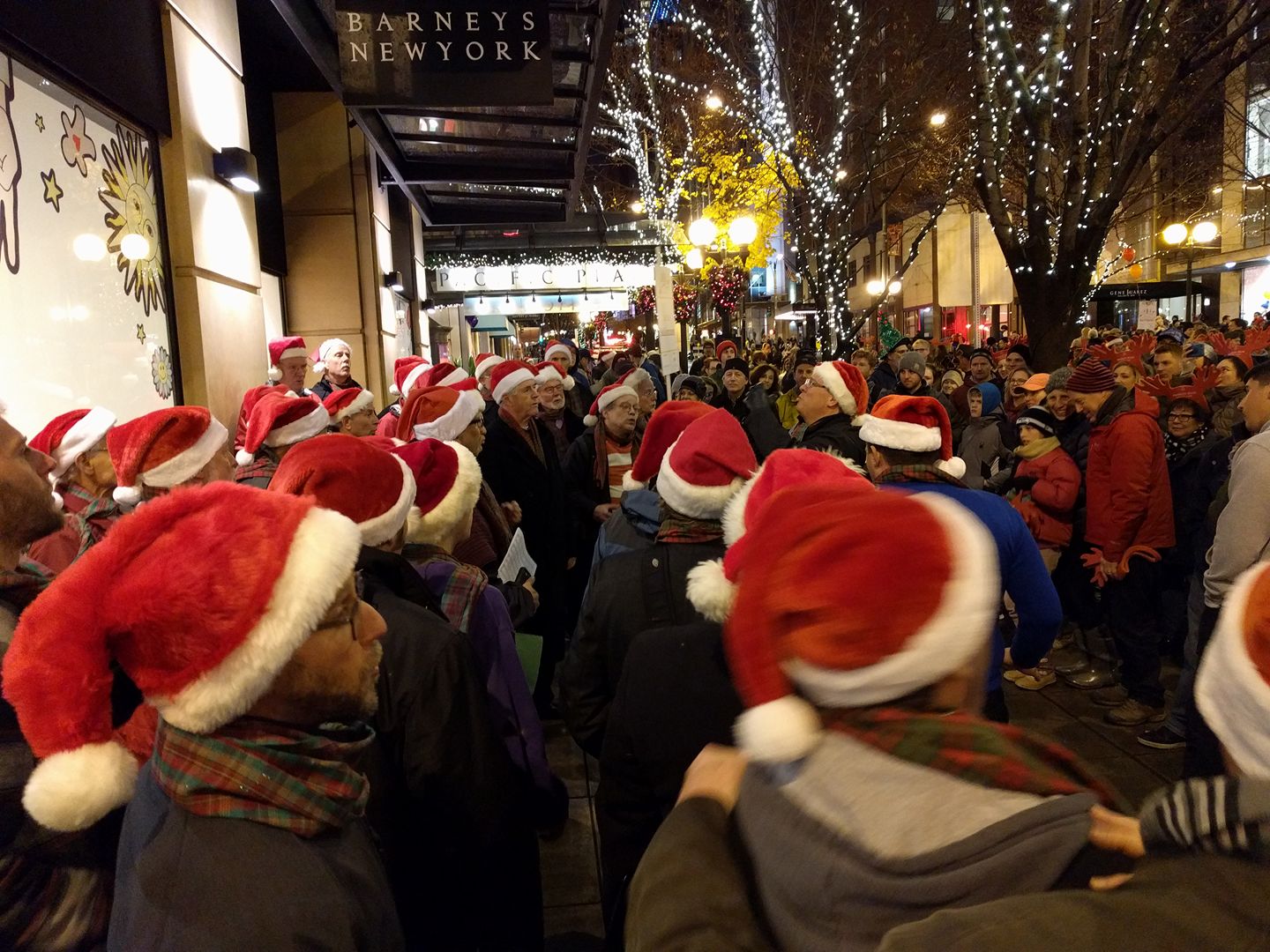 Come join so you don't miss out next year.