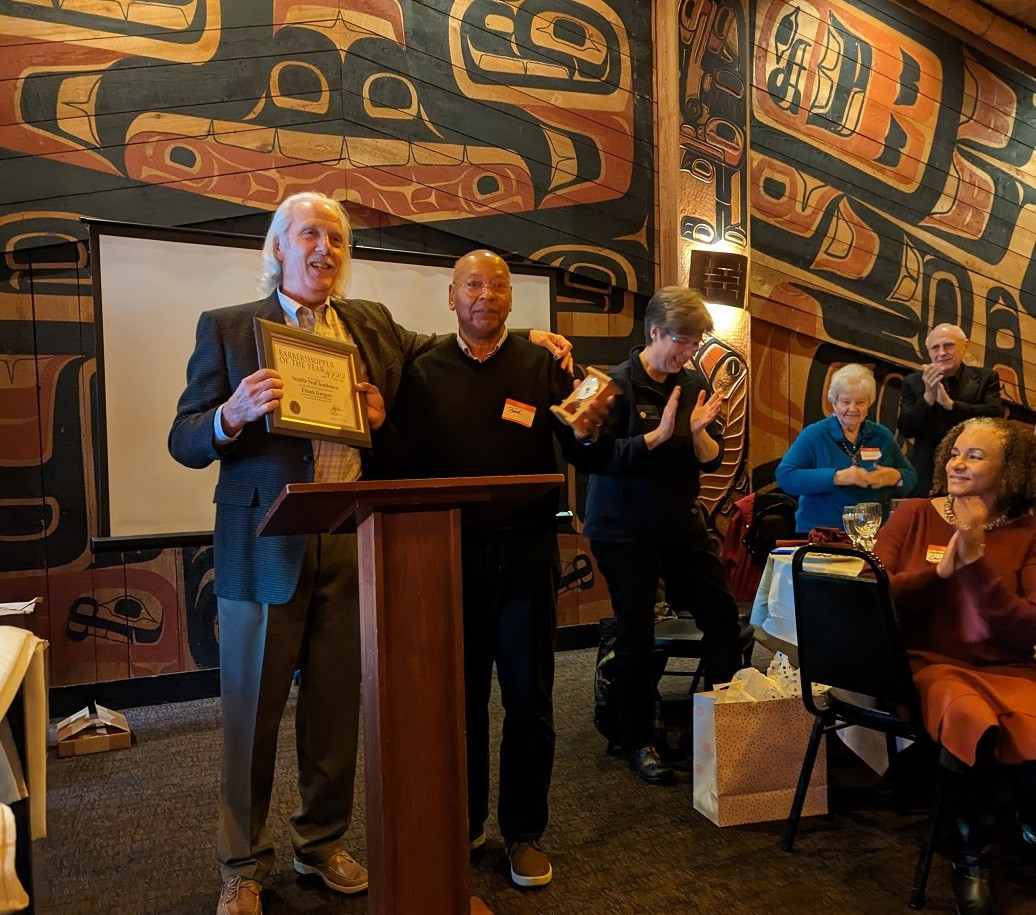 Barbershopper of the year - Frank!
A huge congratulations to Frank Gregory for being chosen as this year's Barbershopper of the Year! For years, Frank has led the charge to apply for grants to support chorus activities and outreach. COVID has had a big impact on our ability to raise money. But we still do have bills to pay -- storage for our music and risers, plus rehearsal space at the Queen Anne Baptist Church, and we pay our directors!
As we've lost a bit of our revenue stream, Frank's grant writing endeavors have been even more important than usual, and he's made a huge difference to the chorus.
You may notice at the bottom of almost all of the pages on our website, there are two icons under the text "With Thanks For Support From" -- The Seattle Office of Arts & Culture, and 4 Culture. We're grateful for their support, and we wouldn't have that support without Frank's consistent work on behalf of the chorus!
Frank, thanks for all you do behind the scenes to make our chorus successful. All this plus your smooth bass voice and incredibly kind personality -- the SeaChordsmen are so lucky to have you!
Congratulations!
In the photo, last year's Barbershopper of the year Chris passes the torch to Frank.