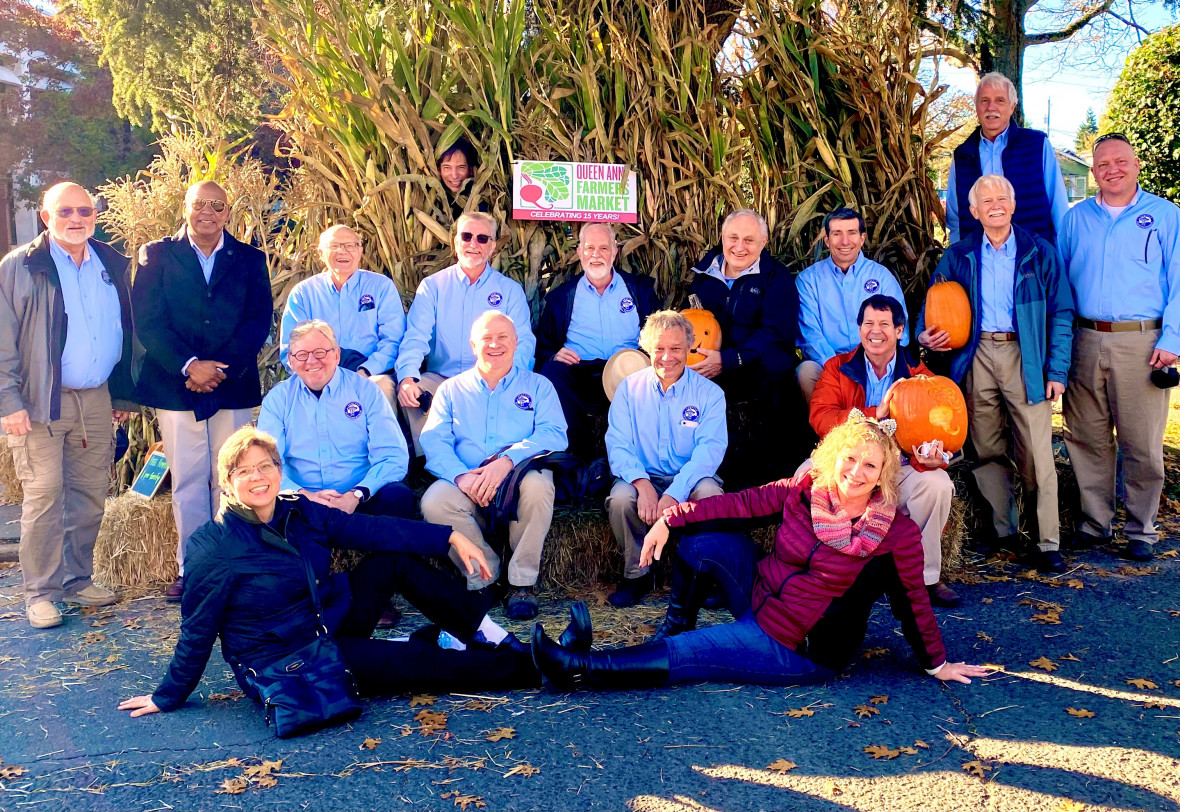 Back in public!
Singing again!
A SeaChordsmen VLQ (Very Large Quartet) was invited to sing at the special Queen Anne Farmer's Market Pumpkin Patch day on a beautiful sunny Saturday.  This was our first live public outing since our Holiday Show in 2019, and the quartets that delivered Singing Valentines in February, 2020.   It was great to be back!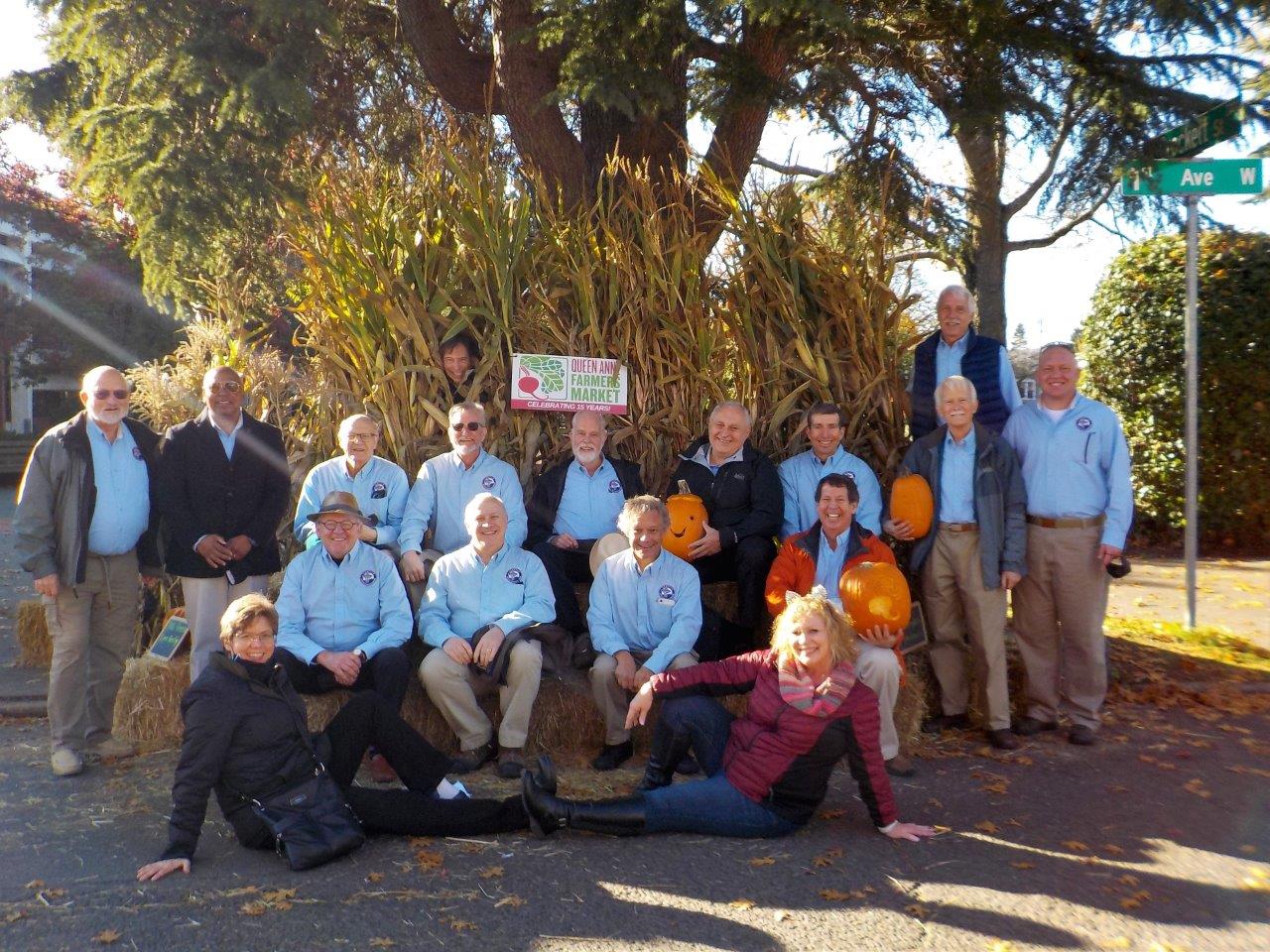 It still being an active pandemic and all, we actually wore masks while singing, but we were smiling broadly behind them!
All singers welcome if you liked what you heard.  We rehearse Tuesday nights a couple of blocks away from where we sang today.  Email [email protected] to find out more.  Hope to see you!