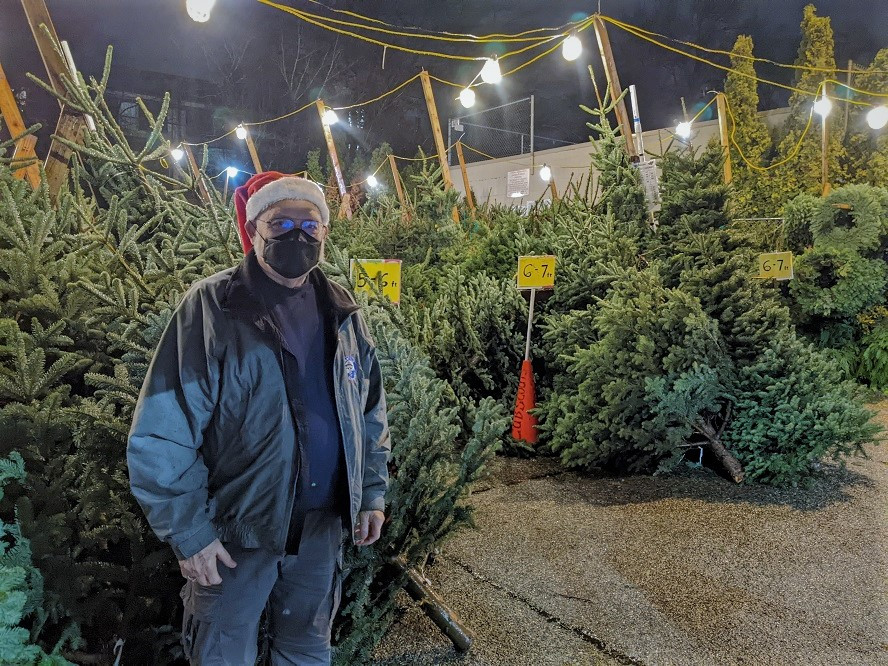 SeaChordsmen pitch in at Scout Troop 72's Christmas tree lot
The Seattle SeaChordsmen are proud to support Scout Troup 72 each year by helping out at their Christmas tree lot. Proceeds from the sales of these trees go to support the Scouts, the Queen Anne Food Bank, and the Seattle SeaChordsmen. Word on the street is that these are some of the best trees to be found in Seattle!
Looking for your tree for this year? Head to the Safeway on upper Queen Anne -- you'll find the lot on the north side of the store. Thanks for your support!
Pictured here is Rod, SeaChordsmen bass (and longtime board treasurer) posing with the trees.