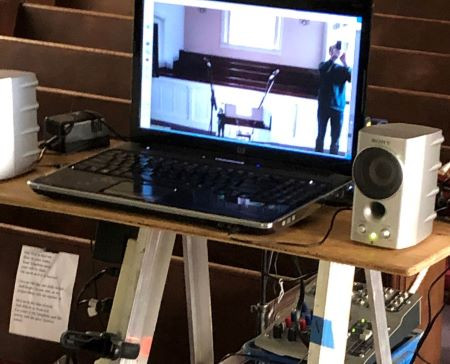 Backstage at the Singing Valentines studio
The SeaChordsmen have been rehearsing for our inaugural Singing Valentines over Zoom!  This is a live, personal, unique experience for each customer.  Your very own quartet will be talking with and then singing one of our three new, personalized, Valentine songs for you while watching you on the monitor: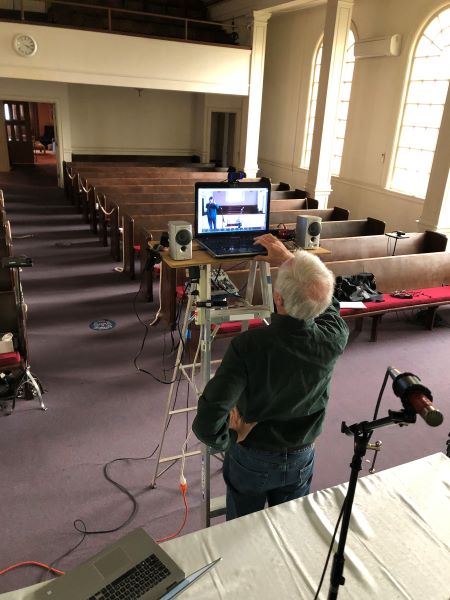 Without that guy and his bald spot in the way, of course!
Details on how it works and ordering information here: How Zooming Valentines work | Seattle SeaChordsmen.  Hope we see you on Valentine's Day!