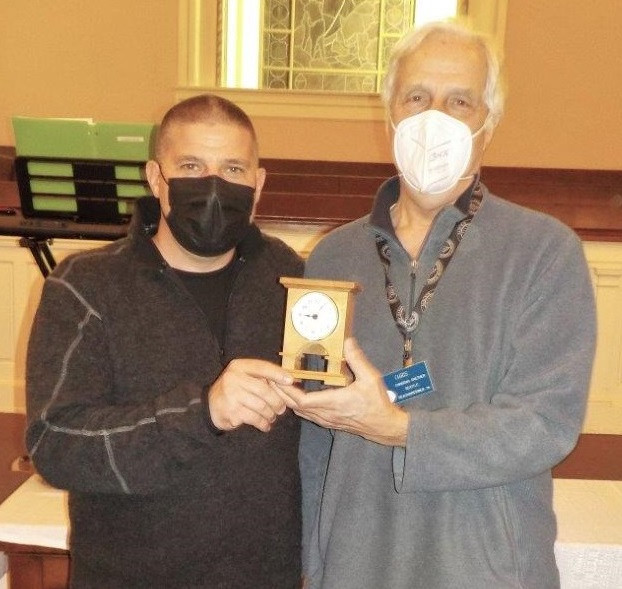 Barbershopper of the Year!
Congratulations to Chris Saether for being chosen as this year's Barbershopper of the Year! Chris has been a dogged and creative problem solver over the course of the pandemic, exploring different ways to keep the SeaChordsmen singing safely. From our in-car rehearsals (carbershopping) to our incredible "holiday postcard" to our recent live-over-Zoom Singing Valentines, Chris has been at the forefront of the efforts to keep us singing, and the SeaChordsmen have hardly missed a beat. Thanks for all the microphone testing, cord wrangling, and mixer managing, Chris. And congratulations!
In the photo, last year's Barbershopper of the year Aaron passes the torch to Chris.