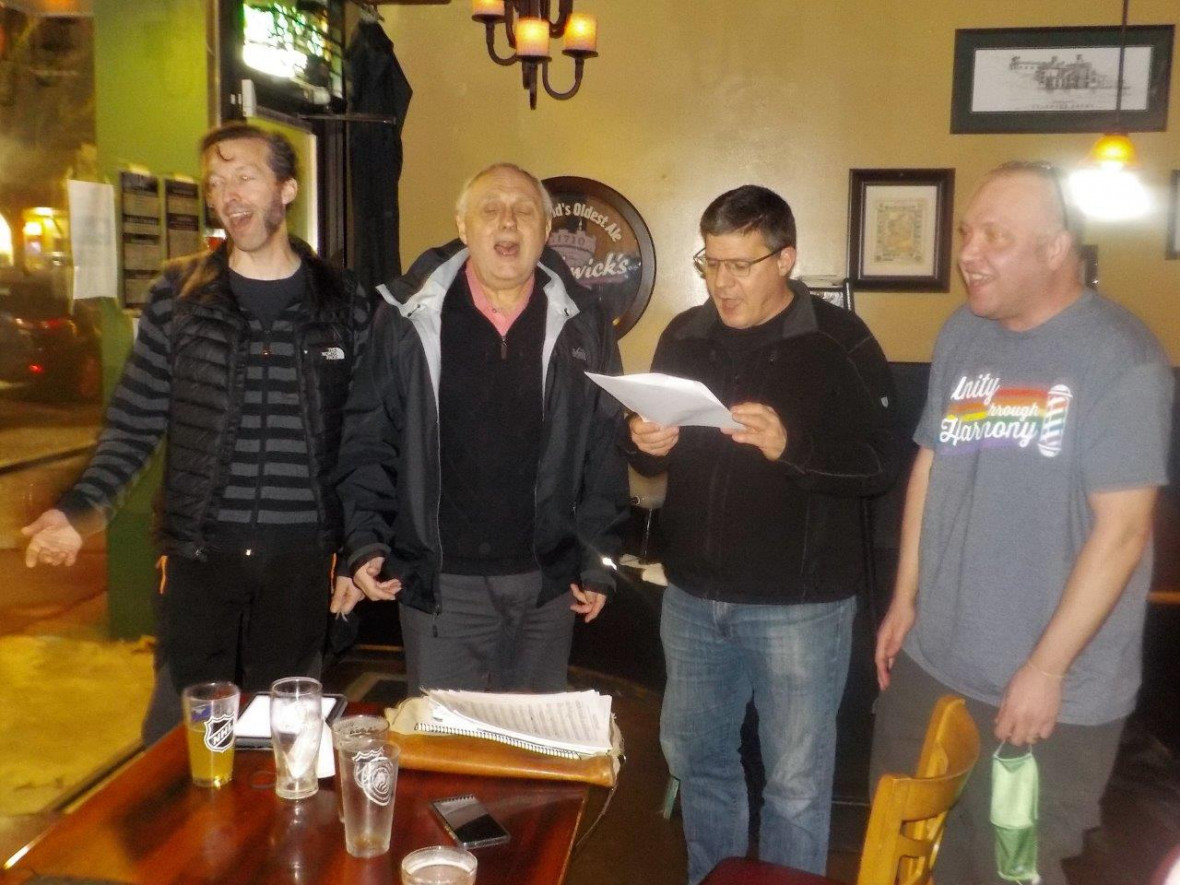 Singing Valentines - it's a wrap!
It's official - our inaugural, live online Singing Valentines was an unmitigated success! We sold out of our Singing Valentines, raising nearly $1,000! Quartets had so much fun singing to recipients all around the world, and we were happy that the feedback was so positive.
Again, giant kudos to Jim and Chris for the planning, the prep, and the endurance race that was the day-of logistics to pull this out without a hitch. We look forward to more online performances in the future!
PS: if it looks like we're having fun, it's true! Your eyes are not playing tricks on you. Please come join us on a Tuesday evening for some singing. We are a vaccinated chorus and we rehearse from 7-9 at the Queen Anne Baptist Church every Tuesday. More info here: https://seachordsmen.org/sing-with-us
Above, a quartet rehearses at afterglow before Valentines Day.