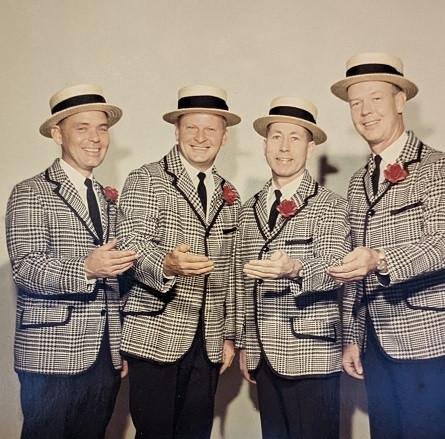 In Honor of long-time chorus member Jim Smith
This weekend, members of the chorus were honored to gather with the family of Jim Smith for his memorial service. During the service, we learned more about Jim and his many hobbies and the adventures of his life. We were lucky to have Jim in the SeaChordsmen ranks for over 60 years, where he took on all kinds of chorus leadership roles. He contributed so much to the SeaChordsmen, and we won't be the same without him.
Read an article about Jim in the Queen Anne & Magnolia News.
The SeaChordsmen warm up and prepare for the service.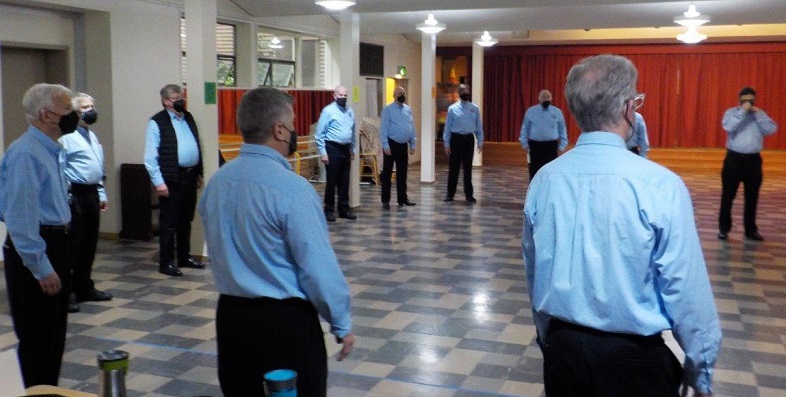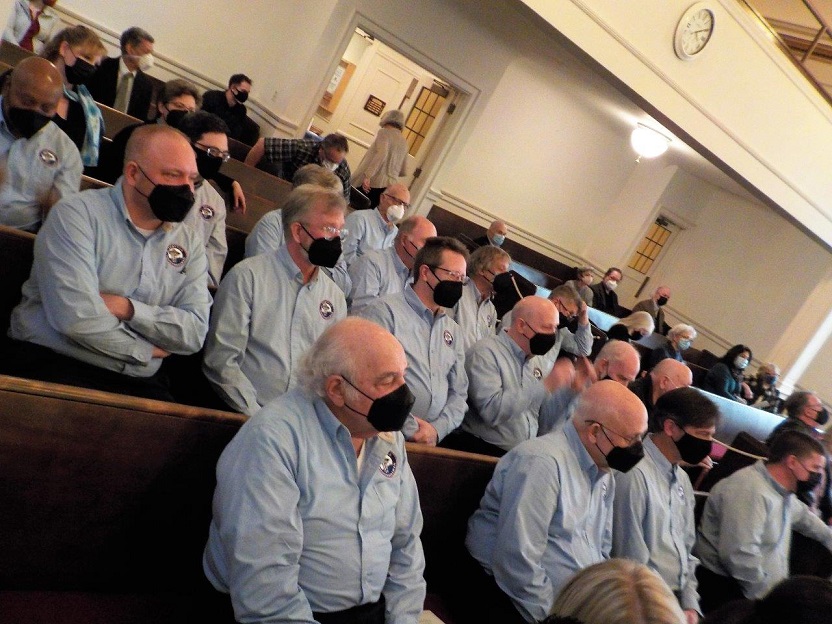 And here are a couple of photos of Jim and his amazing artwork: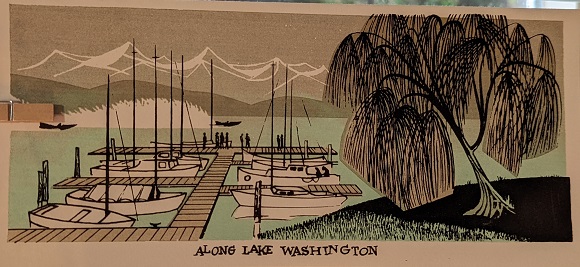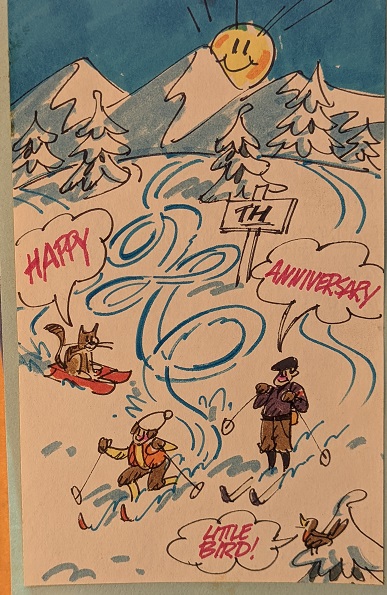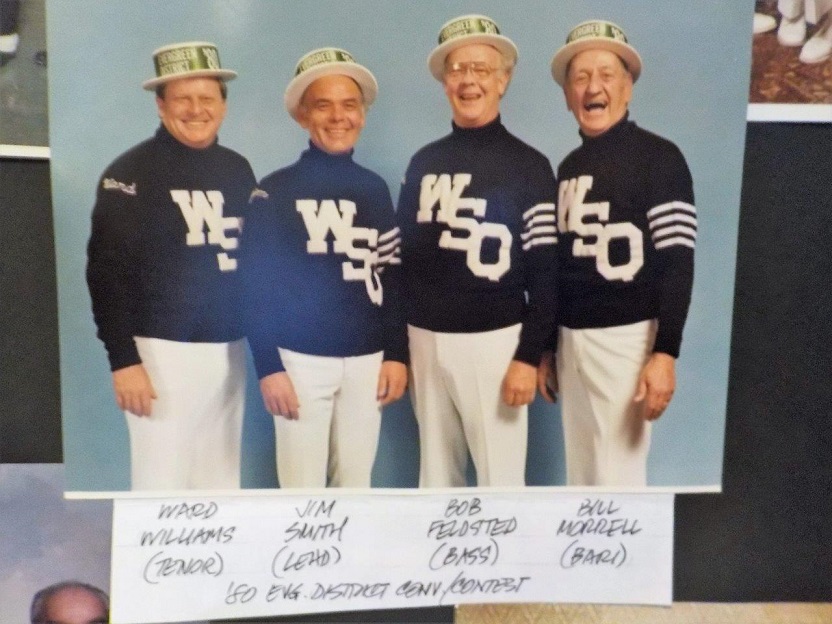 We send encouragement to Jim's family and to the whole Queen Anne community, of which he was an active and integral member. Rest in peace.