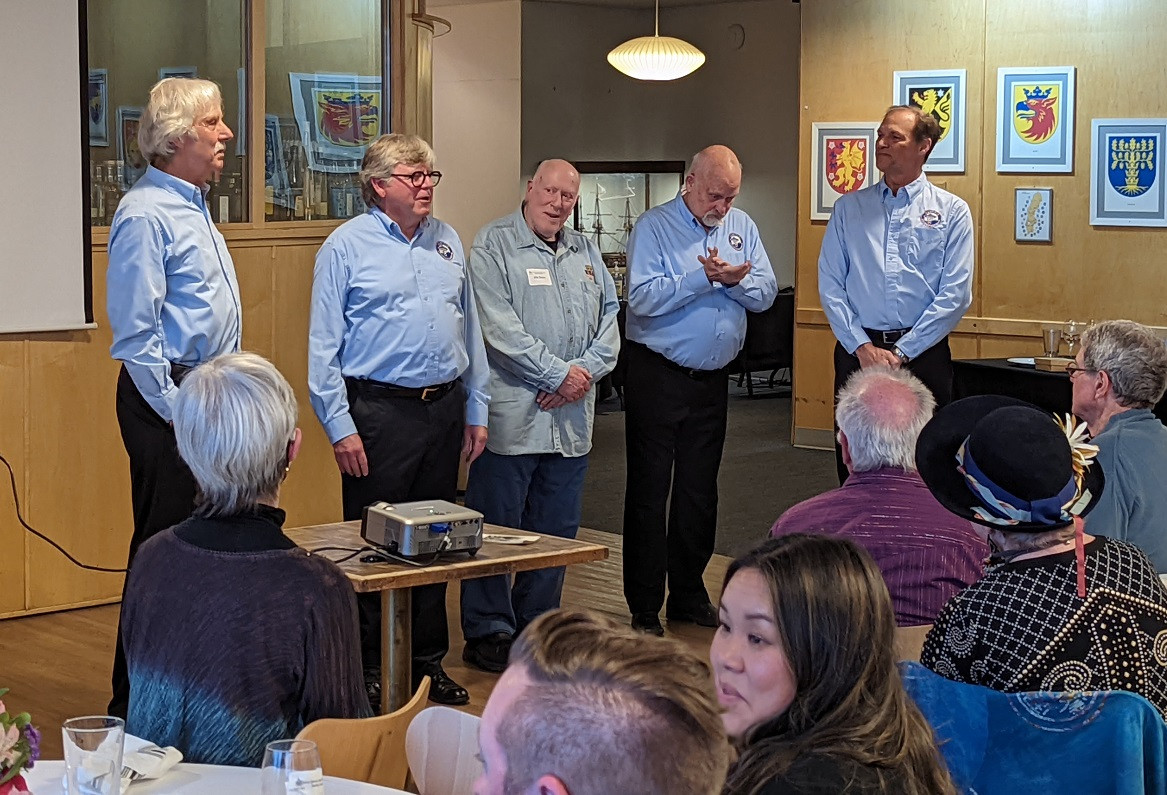 Four Ever Young performs to honor Kim Turner
The Four Ever Young quartet was happy to be asked to perform in honor of Kim Turner at a meeting of the Queen Anne Historical Society, when Kim received an honor for his decades of service. The quartet performance was a surprise, and the audience got a chance to hear the quartet, and a quintet, as Kim couldn't help but join in the singing. Here they all are singing Goodbye My Coney Island Baby:
Congratulations to Kim on the well-deserved honor!
To hear more, check out these videos:
The Four Ever Young quartet singing Hello Mary Lou -- https://youtu.be/2OOhSIhQkqM
The Four Ever Young quartet plus Kim Turner singing You've Got a Friend in Me and My Wild Irish Rose -- https://youtu.be/c_aNrwXbmQ4