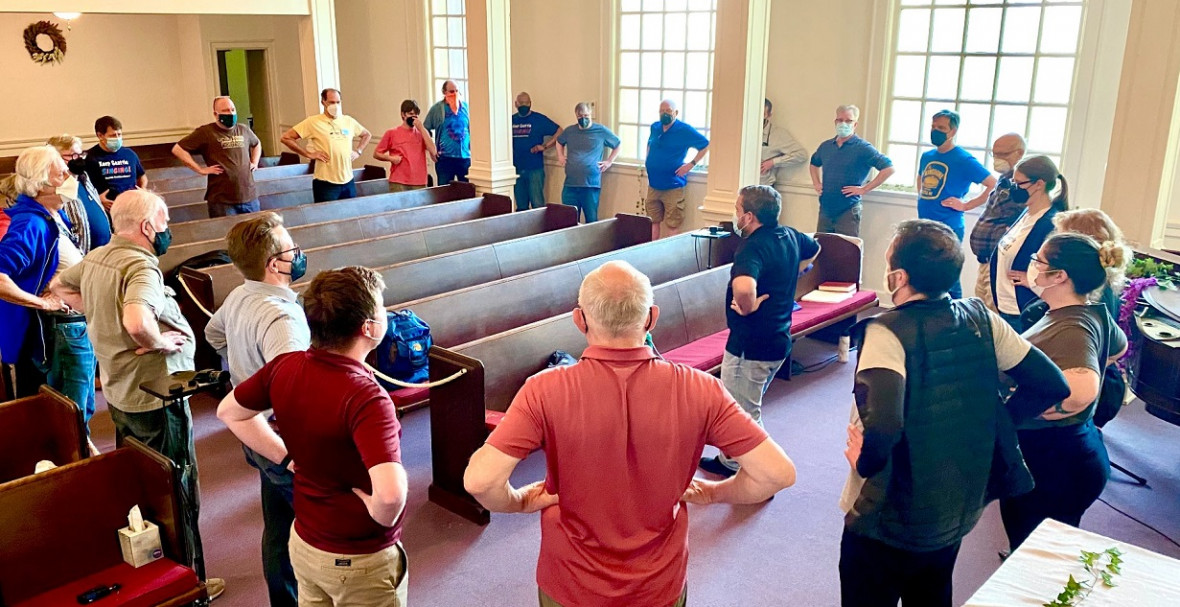 Voice coaching with Rob Mance!
We had SO MUCH fun with Rob Mance this week! He spent time with the chorus, with quartets, and with individuals, helping us find ways to sing better and more efficiently. We all came away with practical advice for ways we can improve. Also, we laughed -- who knew you could have quite so much fun learning? 
Here's bass Steve stabilizing his vocal instrument with the floor: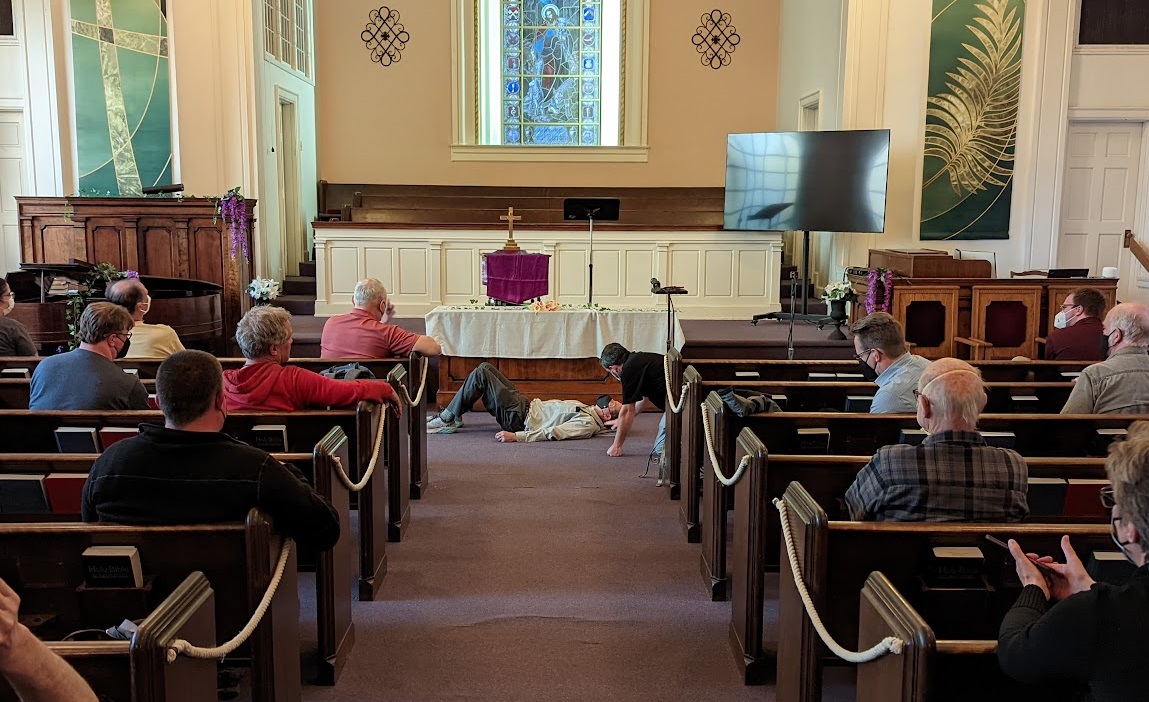 Here's our awesome lineup of basses, going through Rob's placement analysis: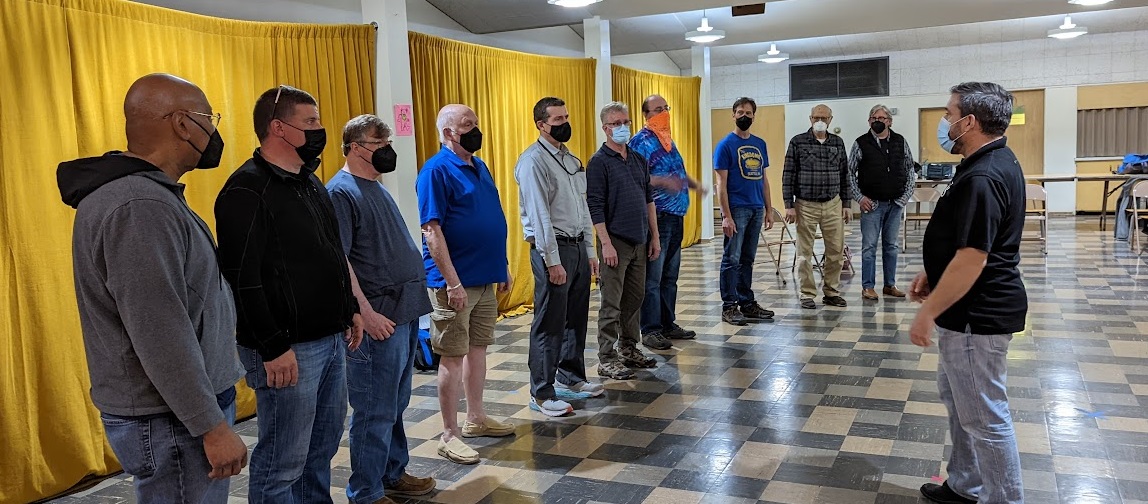 And here we all are, after soaking up all the Rob Mance goodness: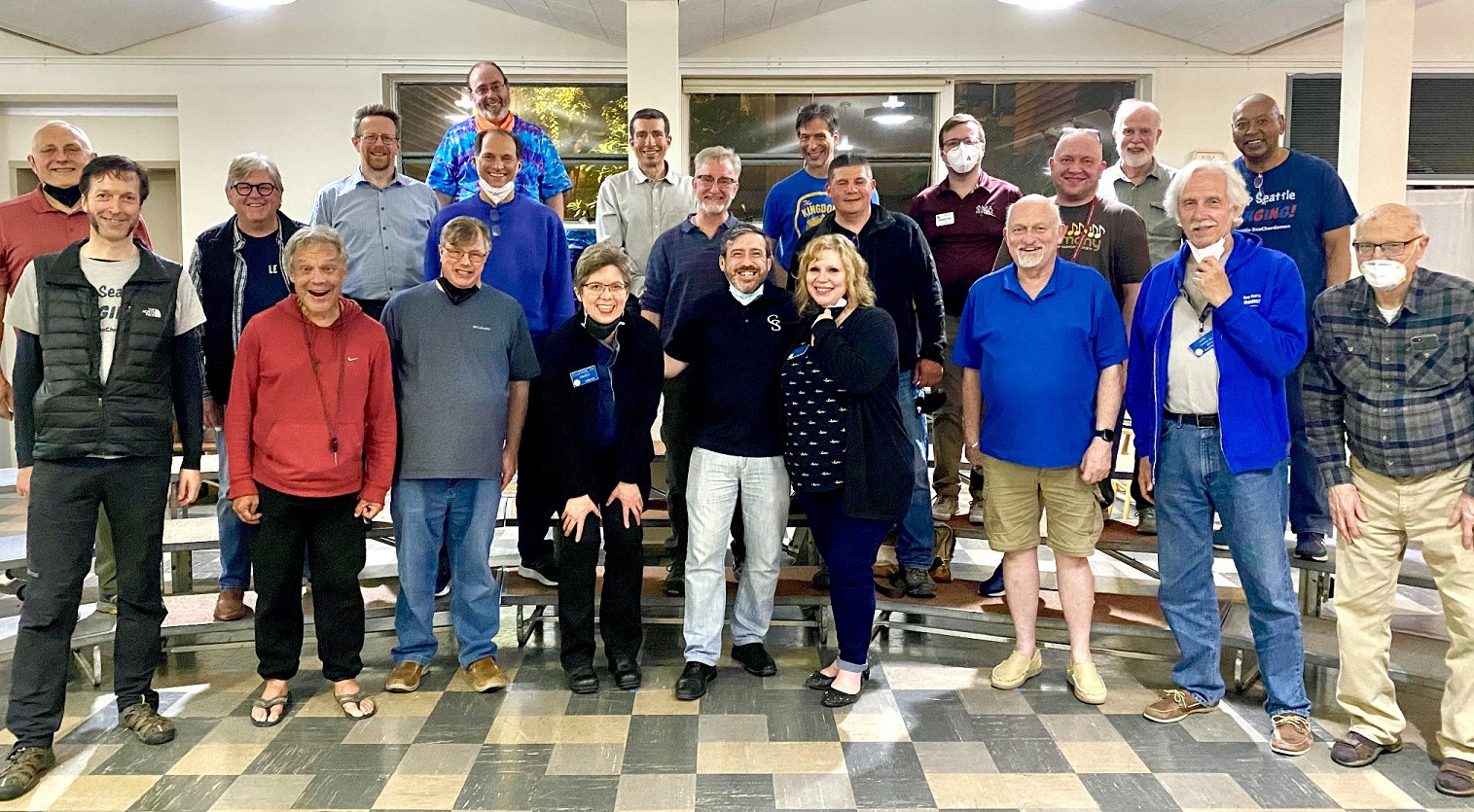 Thanks, Rob, for helping us be better with kindness and fun! Until next time...