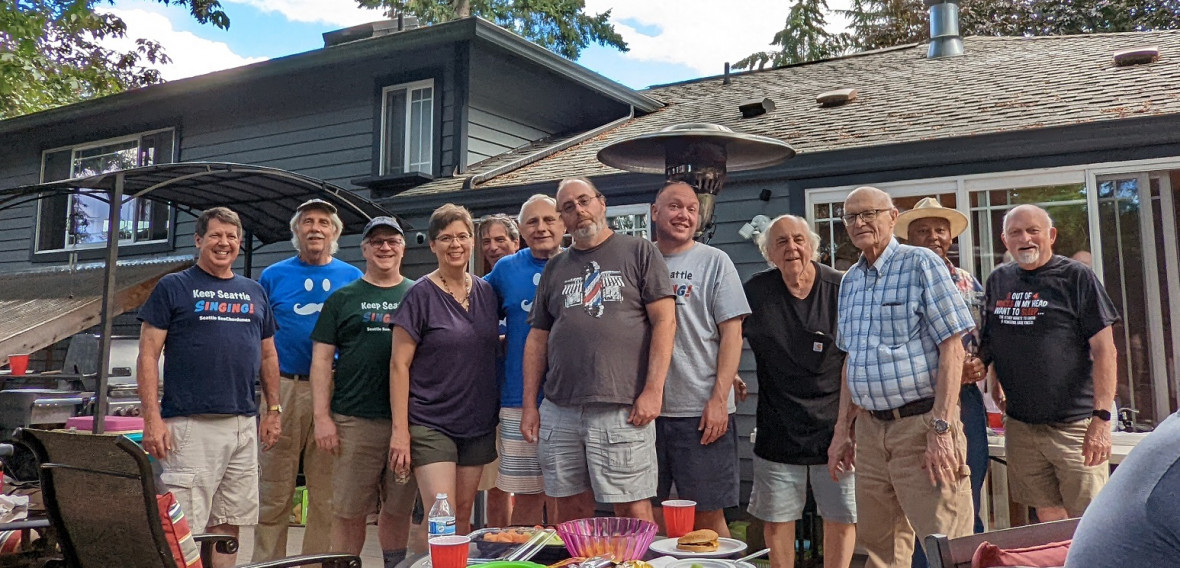 SeaChordsmen Summer Picnic
Three cheers to Pete and Jim for hosting the chorus - and their charming neighbors - for our annual summer picnic. Delicious food, perfect weather, a beautiful backyard to hang out with, and music. We had so much fun!
Did we take the opportunity to sing (almost) every song we possibly could? YES. Did Elizabeth take the opportunity to turn the gathering into a bonus rehearsal? YES! Video evidence can be found at the bottom of this post.