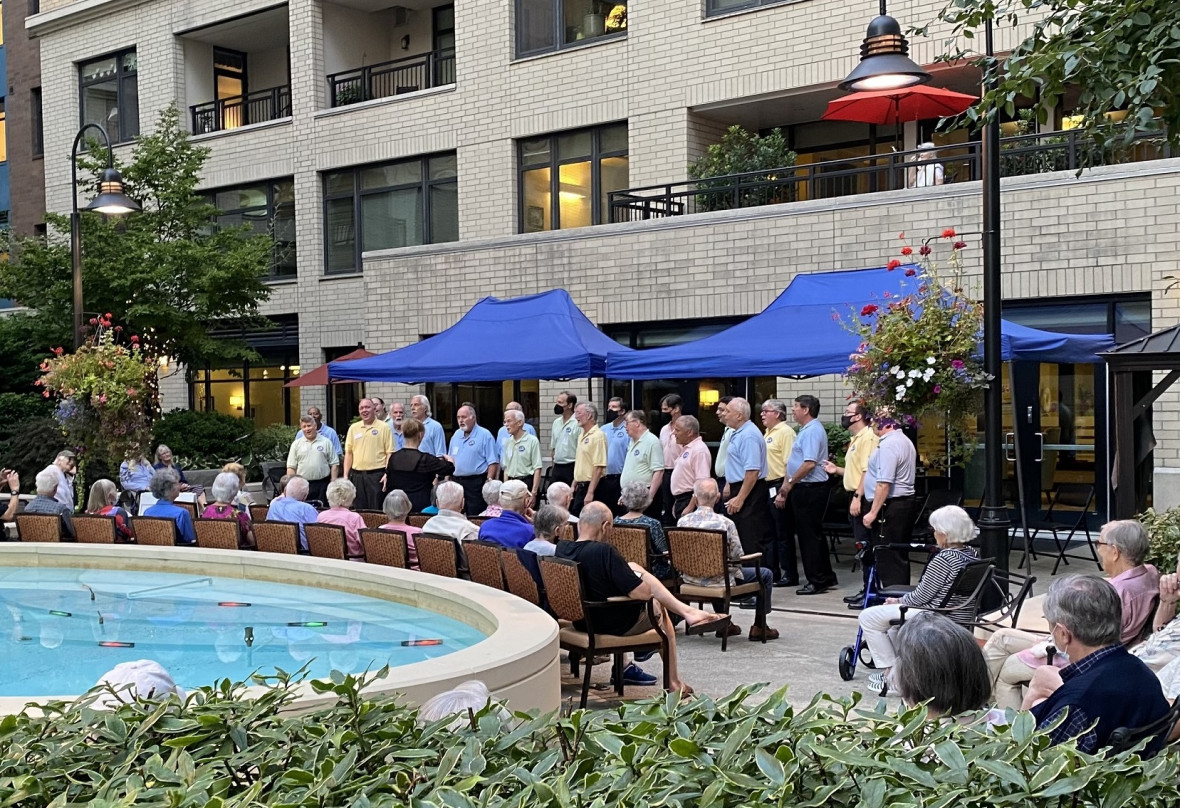 The Traveling Road Show
The SeaChordsmen's first Traveling Road Show is in the books! We were so happy to perform for a delightful crowd at Mirabella!
The weather was perfect.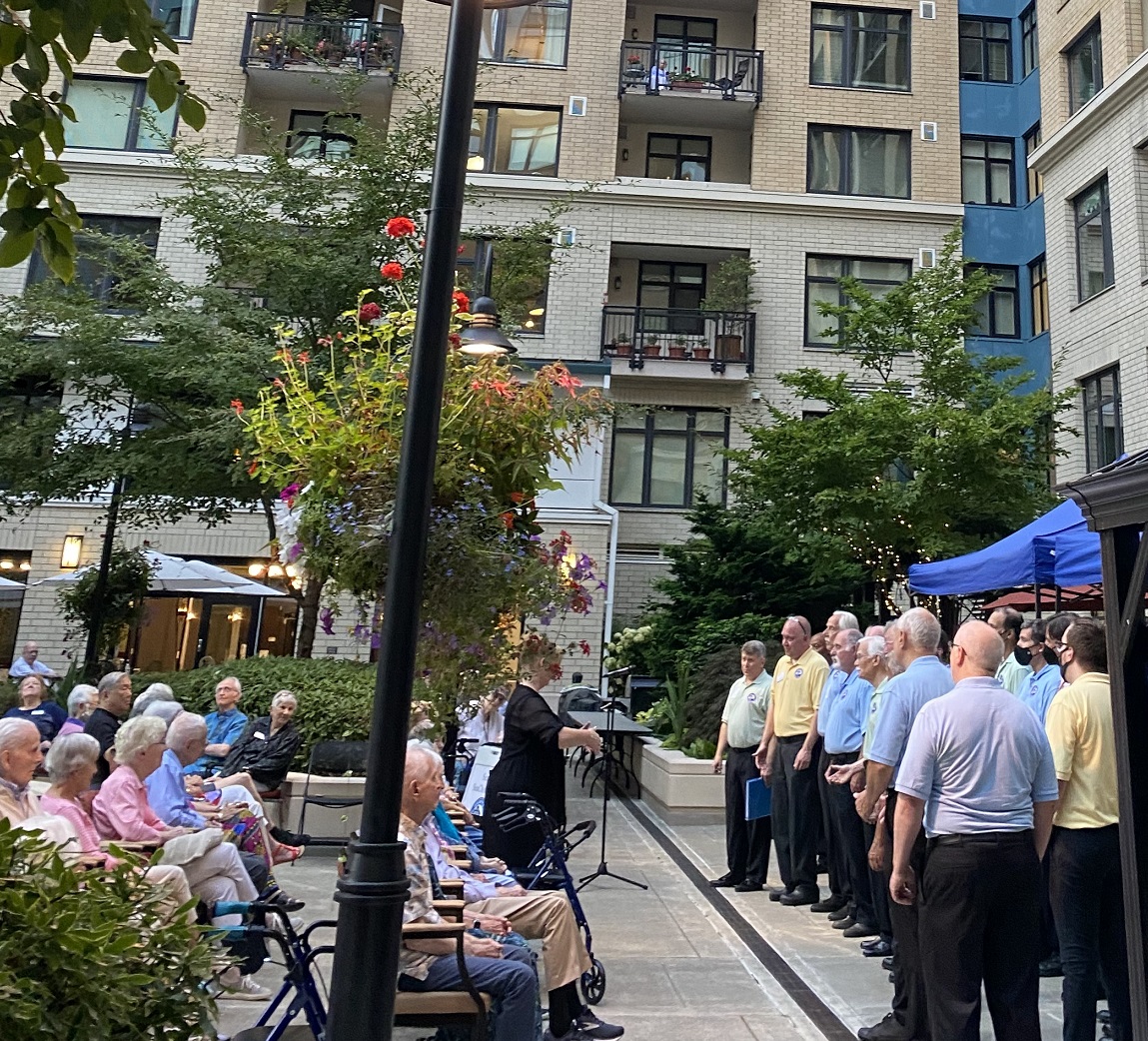 Here's a clip of some of us warming up before the show:
And here's our celebratory post-event selfie -- it's great to be performing again!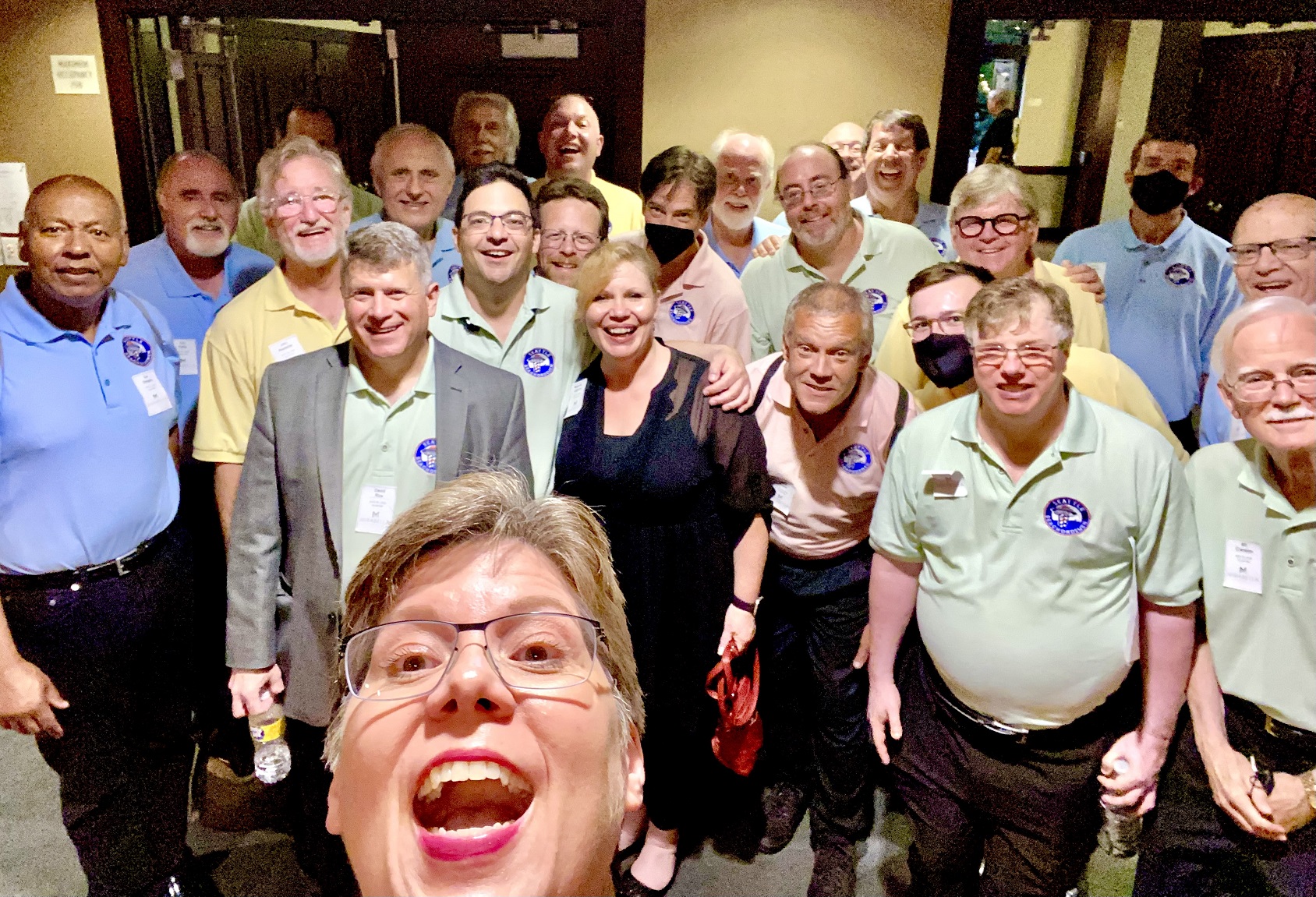 Join us on a Tuesday evening at Queen Anne Baptist Church at 7pm!