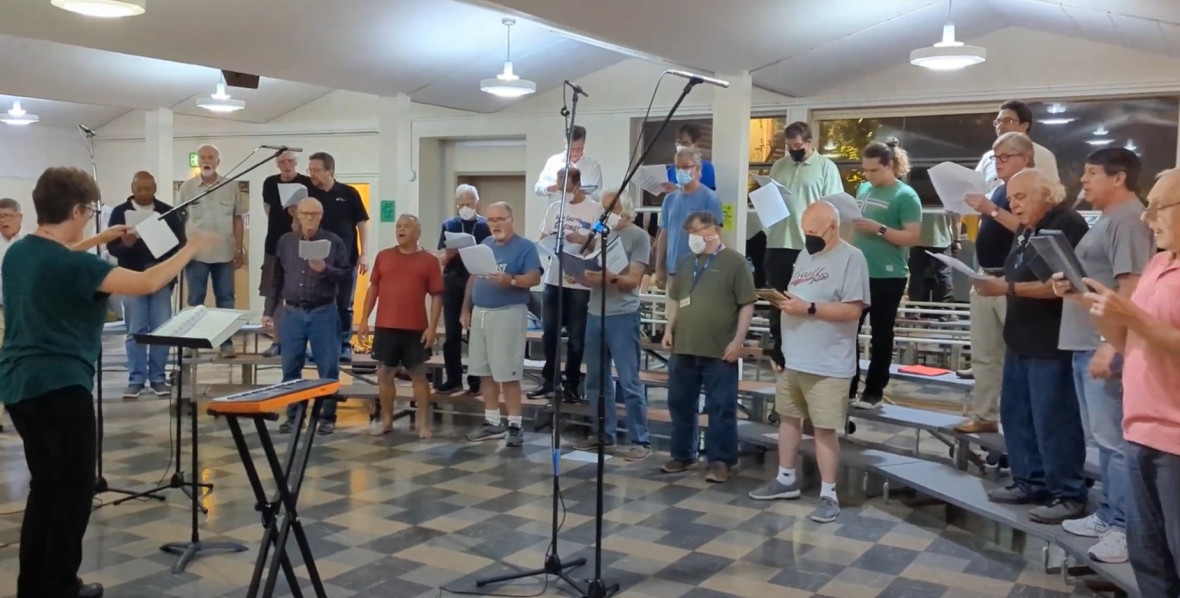 Ho Ho Ho!
How early does a chorus need to start prepping Christmas songs in order to be ready to present a polished holiday concert in December? Here's a clue from our September 6 rehearsal:
Enjoy this behind-the scenes look at a few minutes working on a song! On this evening, our directors run us through the paces on Have Yourself a Merry Little Christmas, focusing on interpretation (mostly phrasing in this case), and vowel matching. It's just the tip of the iceberg -- they are committed to getting the best performance out of us possible, and it's fun to work at polishing our craft.
Join us some Tuesday evening from 7-9 on upper Queen Anne!