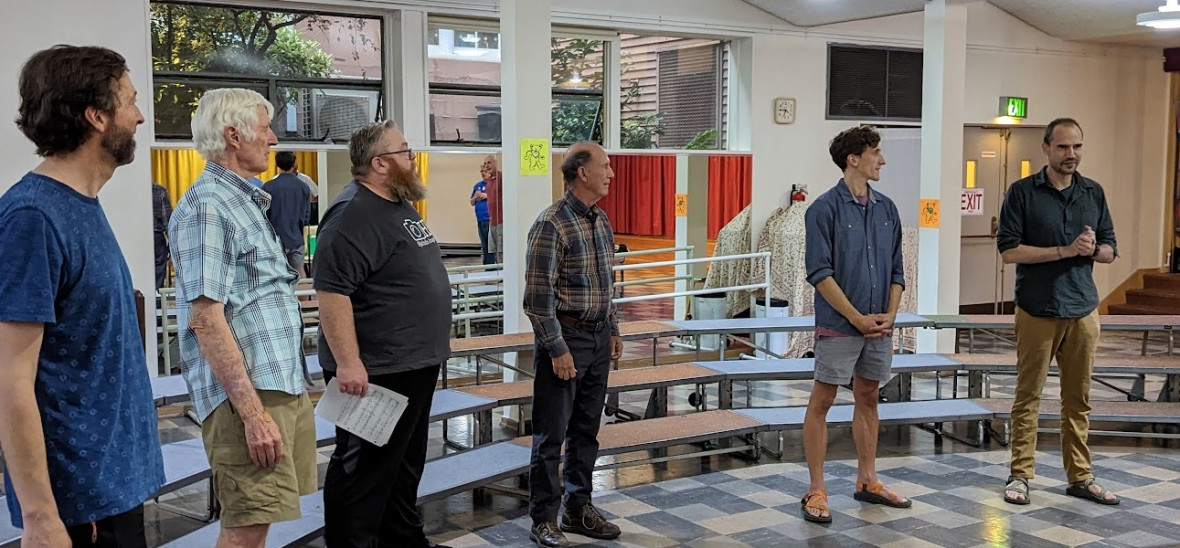 SeaChordsmen rehearsals -- guests and fun!
We've been having some great rehearsals lately -- we made good progress in the run-up to our competition in late October, and we did great there, making our directors very proud. We've had a bunch of different guests over the last handful of weeks, and have started working on holiday songs, too. There's so much going on and it's all fun and interesting, and every week is exciting! 
Two of the guests in this photo from just a couple of weeks ago have since joined, so they're not all guests anymore. Welcome to the fold, Warwick and Konstantin!
One of our recent topics of focus was preparing for Seattle Sings, which is coming up this weekend. Here we are shaking the dust off of Rhythm of Love, which will be one of our four performance pieces for that event:
Come join us starting on November 1 as we prepare for our holiday concert! We'd love to teach you a couple of holiday songs and have you join us for Figgy Pudding (December 2) and then sing with us on the risers during our holiday concert (December 11). More info can be found HERE.