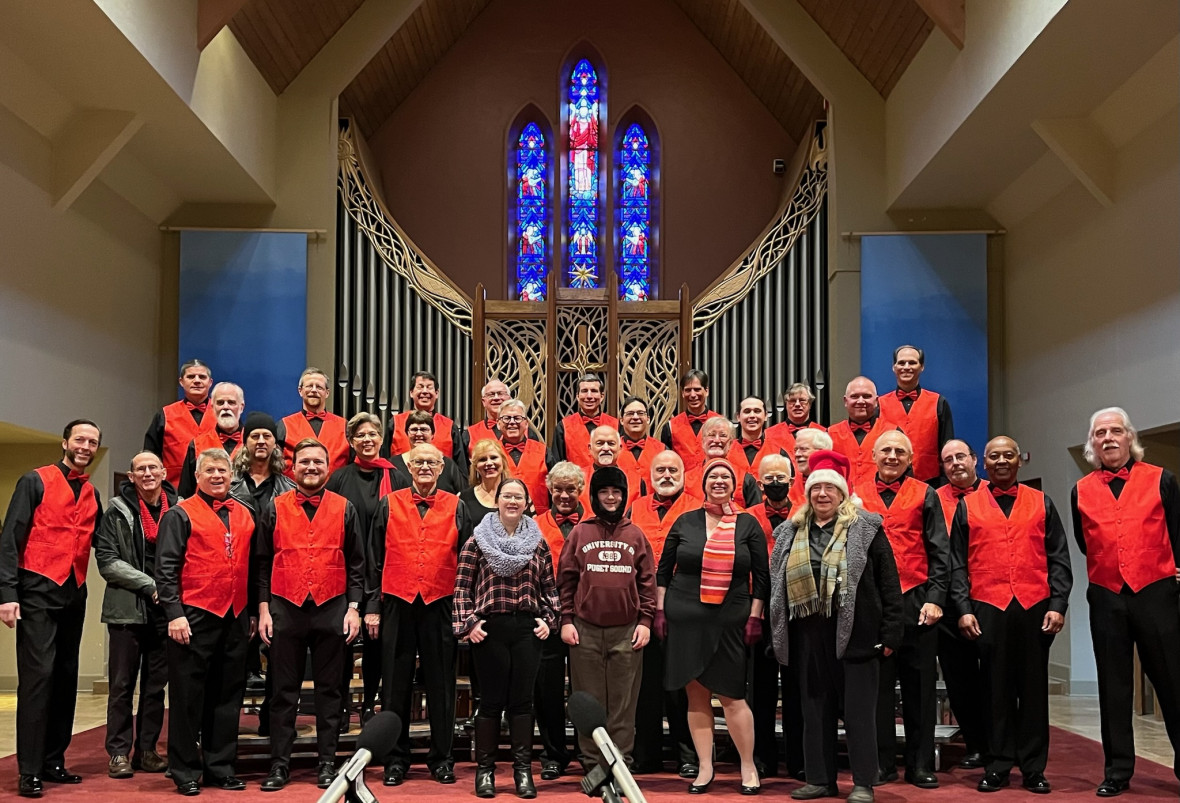 We're Back for the Holidays!
Our 2022 Holiday Show, We're Back for the Holidays!, was a smashing success! Congratulations to the Ballard Chamber Choir, the Ballard Tenor / Bass Ensemble, the Sound Harmony Chorus, and the SeaChordsmen - including holiday guest singers, and participating quartets for a great show. It truly was quite the day. Here's our recap:
For a little while there, we thought the show may not happen. A not-strategically-placed bean bag chair caught fire, creating quite a bit of smoke and triggering the fire alarm. With an hour left to go before the show started, choruses headed outside and waited for the fire department: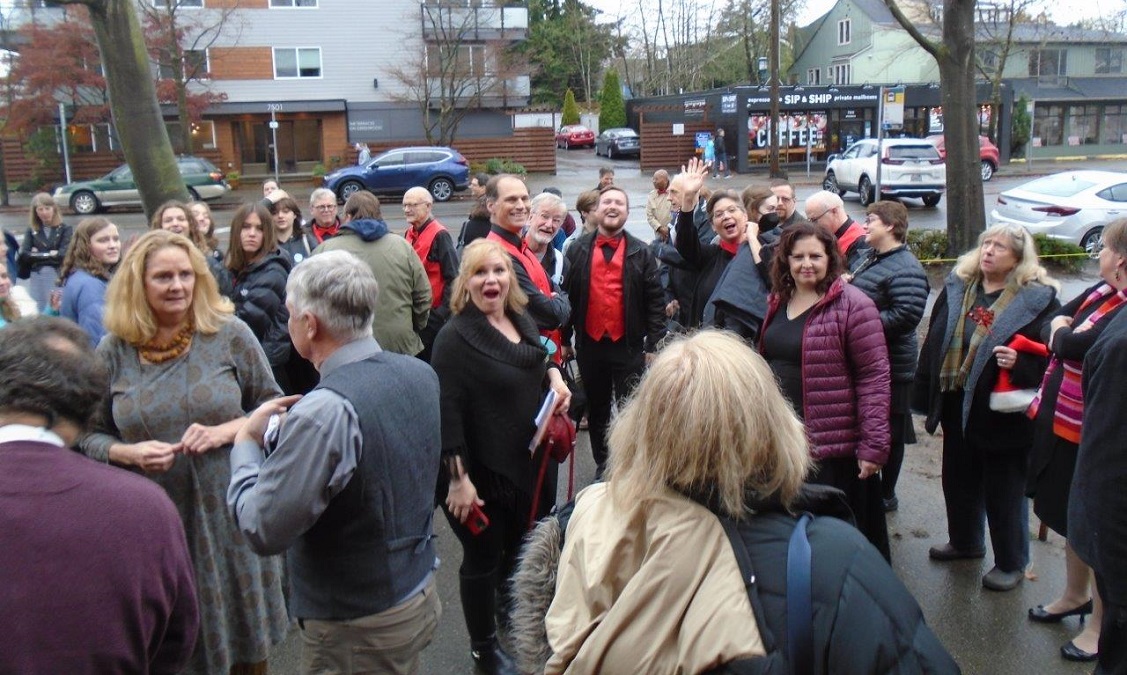 Meanwhile, the choruses needed to warm up! Here we are singing a bit of Little Saint Nick with the Ballard High School Tenor / Bass Ensemble:
The fire department arrived (hooray for first responders!) and investigated: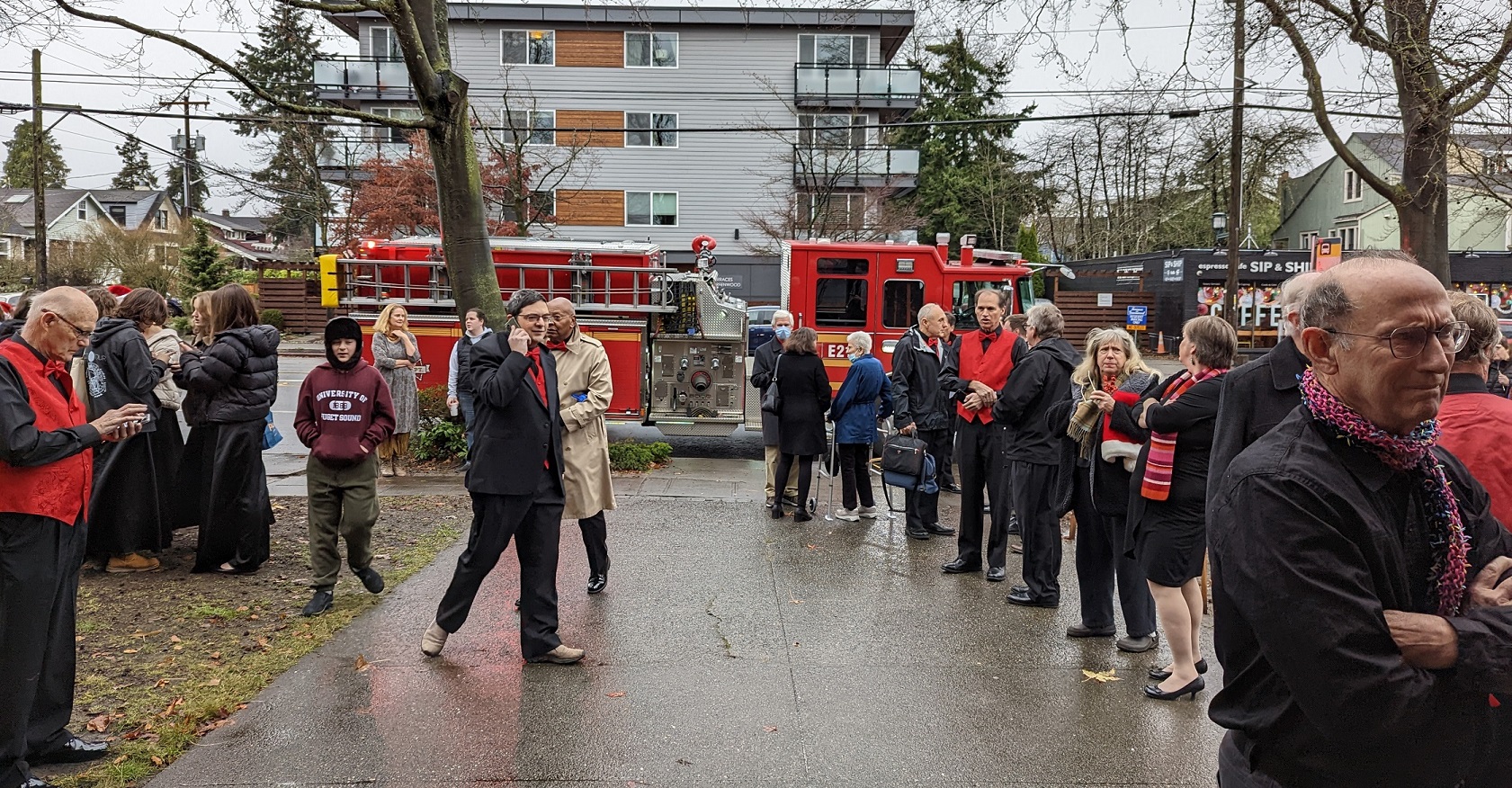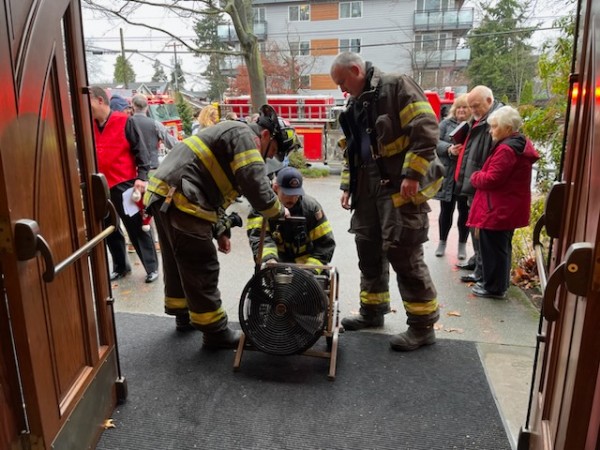 They cleared us all to head back inside and worked to air out the building to remove the smoke.
Here's the chorus, with holiday guests, warming up inside, singing Warm and Fuzzy: 
...and we took some time to run our combined songs with Sound Harmony, too.

Despite the strange hurdles, the show was a resounding success! Here's a view of the audience from the stage: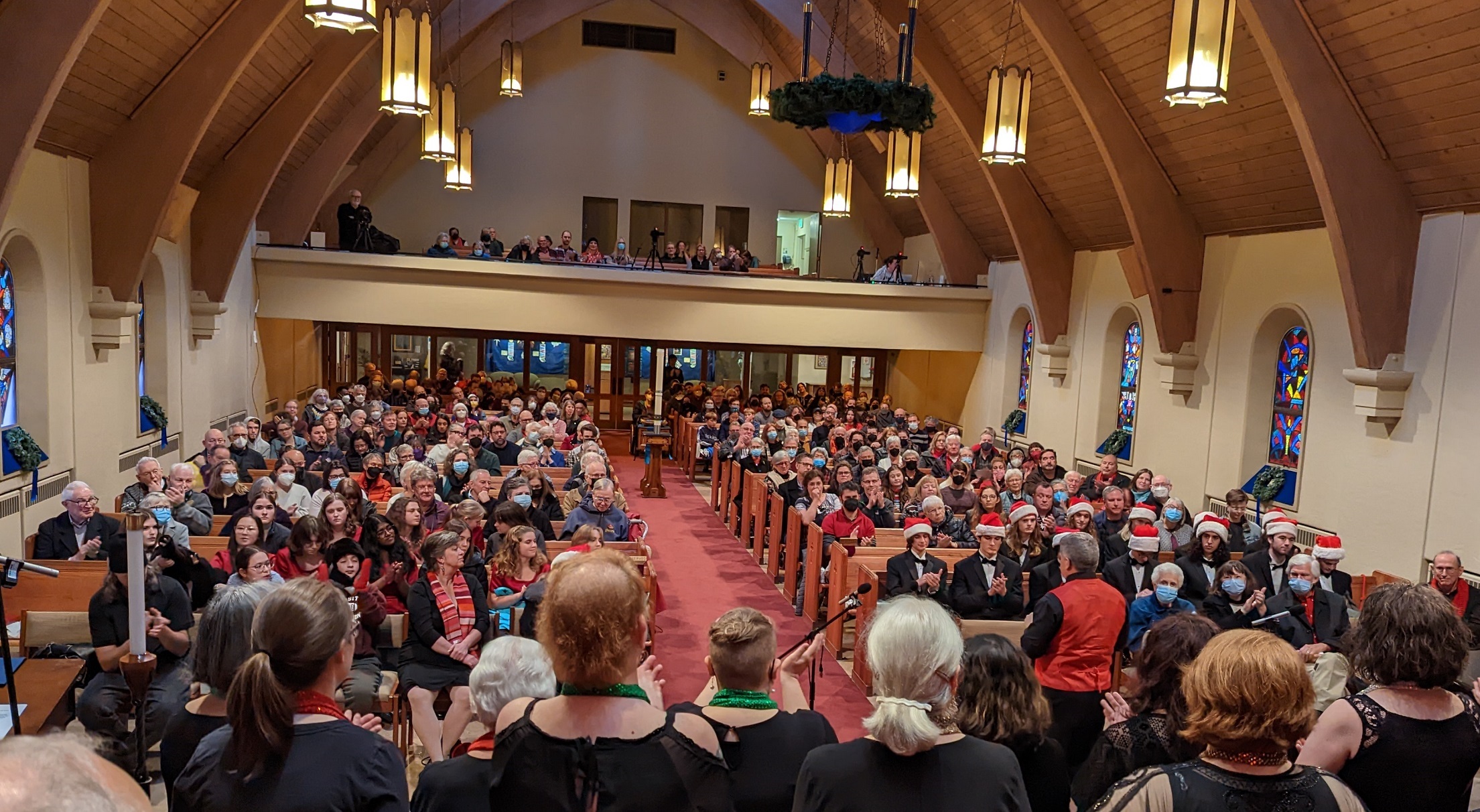 Merry Christmas, Happy Hanukkah, and Happy New Year from the Seattle SeaChordsmen!