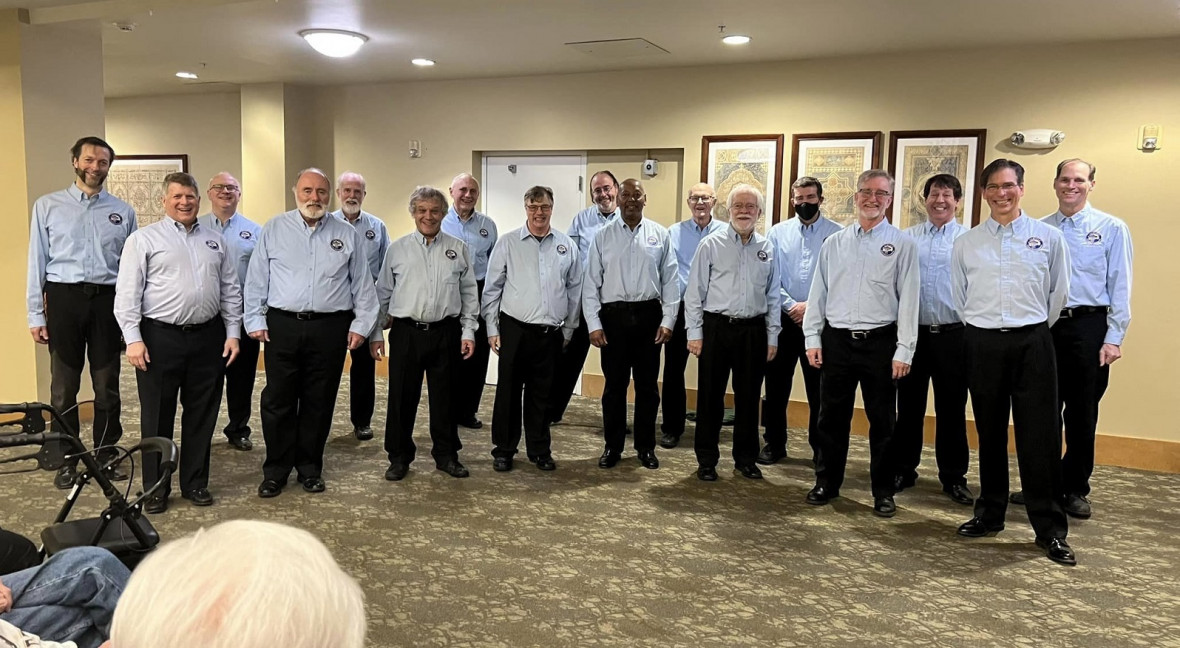 Brookdale West Seattle - our first performance of 2023!
Woohoo! Our first official performance for 2023 was a success! We entertained the masses at Brookdale Senior Living with our world famous road show, and made a few dozen seniors and friends very happy.
Here's our director Melanie posing for a selfie with the chorus: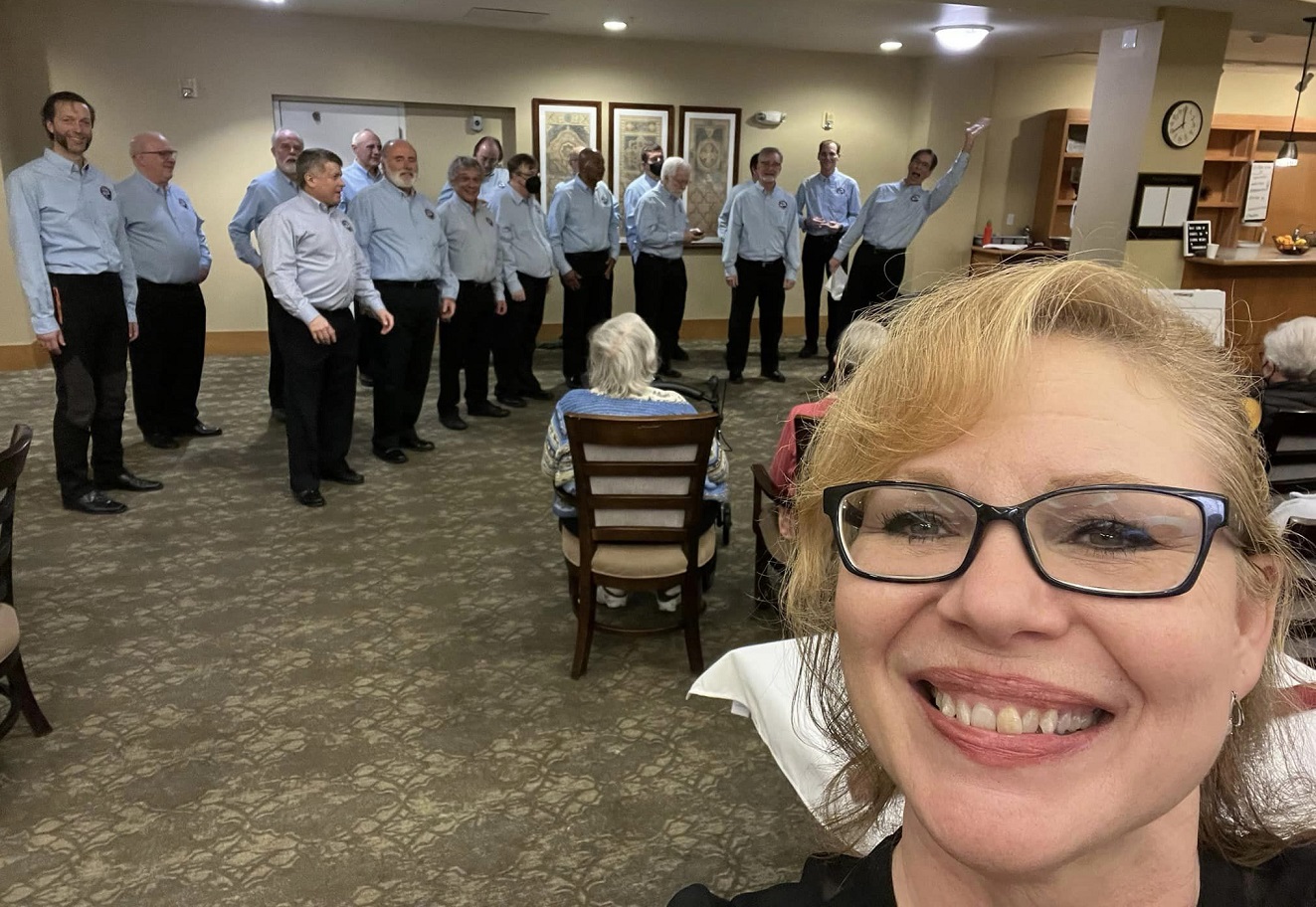 Top of the Hill Quartet gave a bonus performance that was a huge hit. As the chorus left a resident said "Well, that's the best way to start the year." (Check out a snippet of that video here.)
Their activities staffer has emailed us to let us know that the residents are still raving about the show and are hoping to have us back for a Singing Valentine in February and our 2023 Road Show this summer! 
Thanks for having us Brookdale West Seattle. We had a blast!