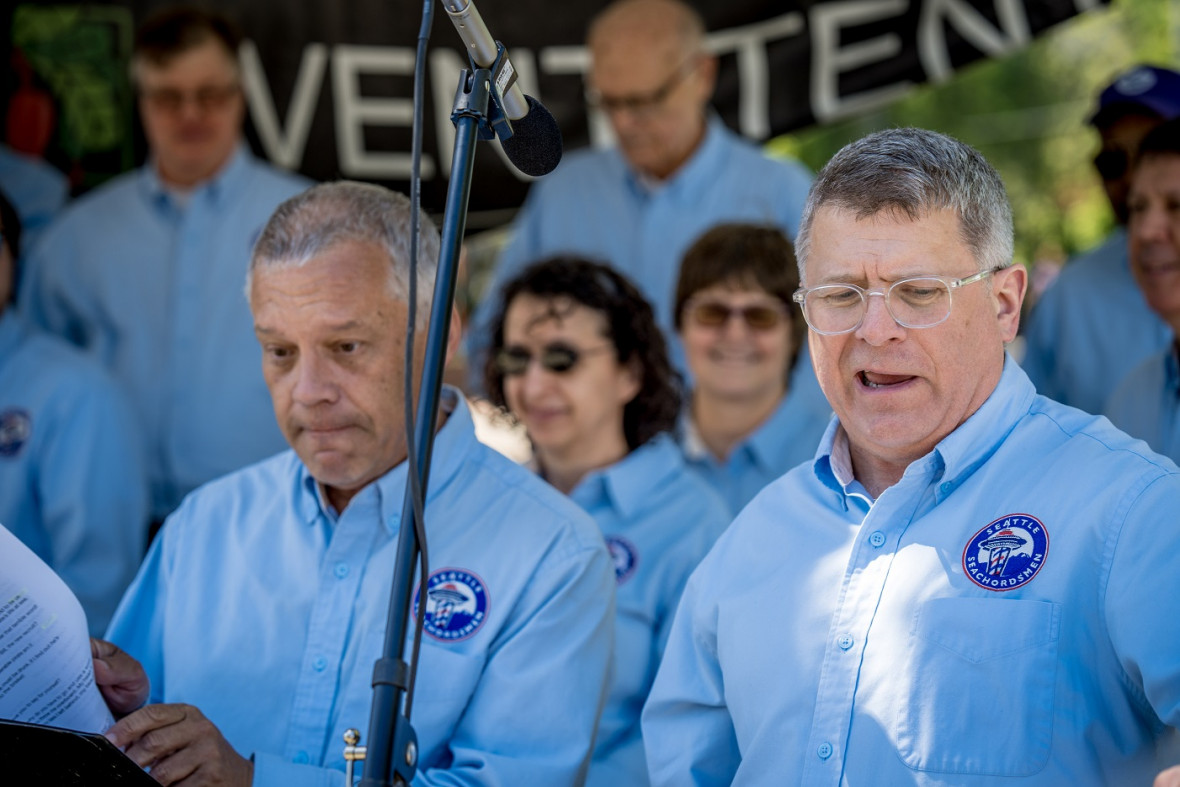 Here we go! Pirate Road Show!
It's official - our spring and summer performance season is off to the races! Our first outing of the year was at the Queen Anne Farmers Market preview day. We did our first public sing-through of this year's pirate-themed Road Show, and it was fun! Check out these photos!
Some pre-show warm-up: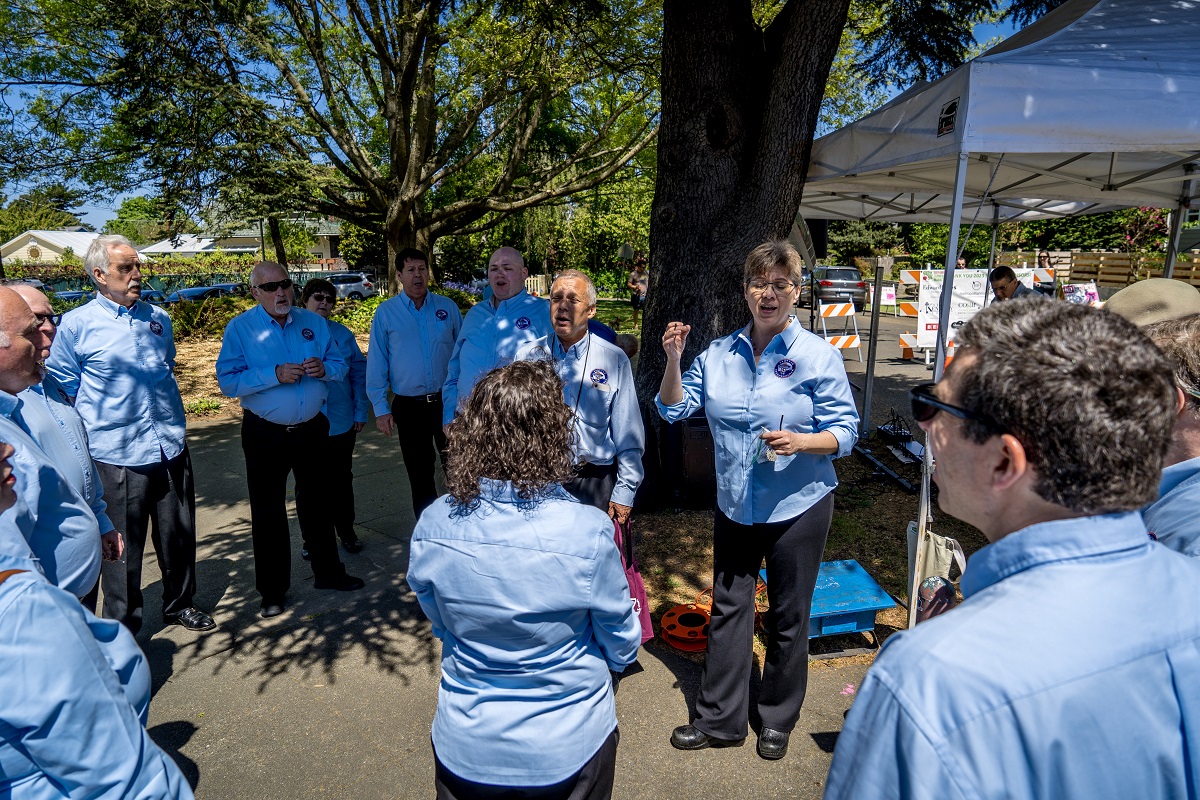 Some shots of this great chorus!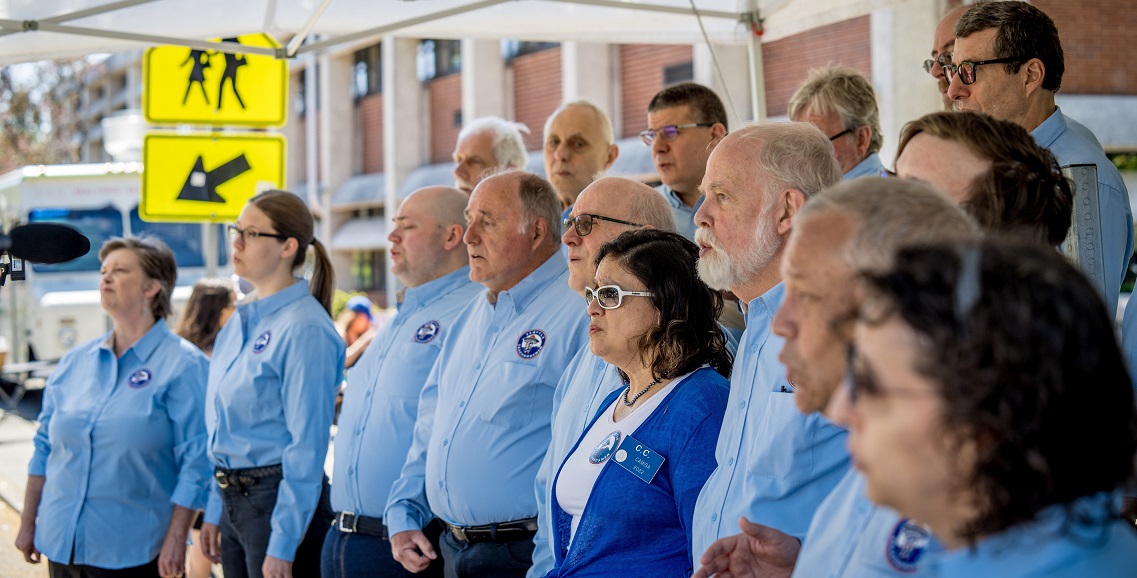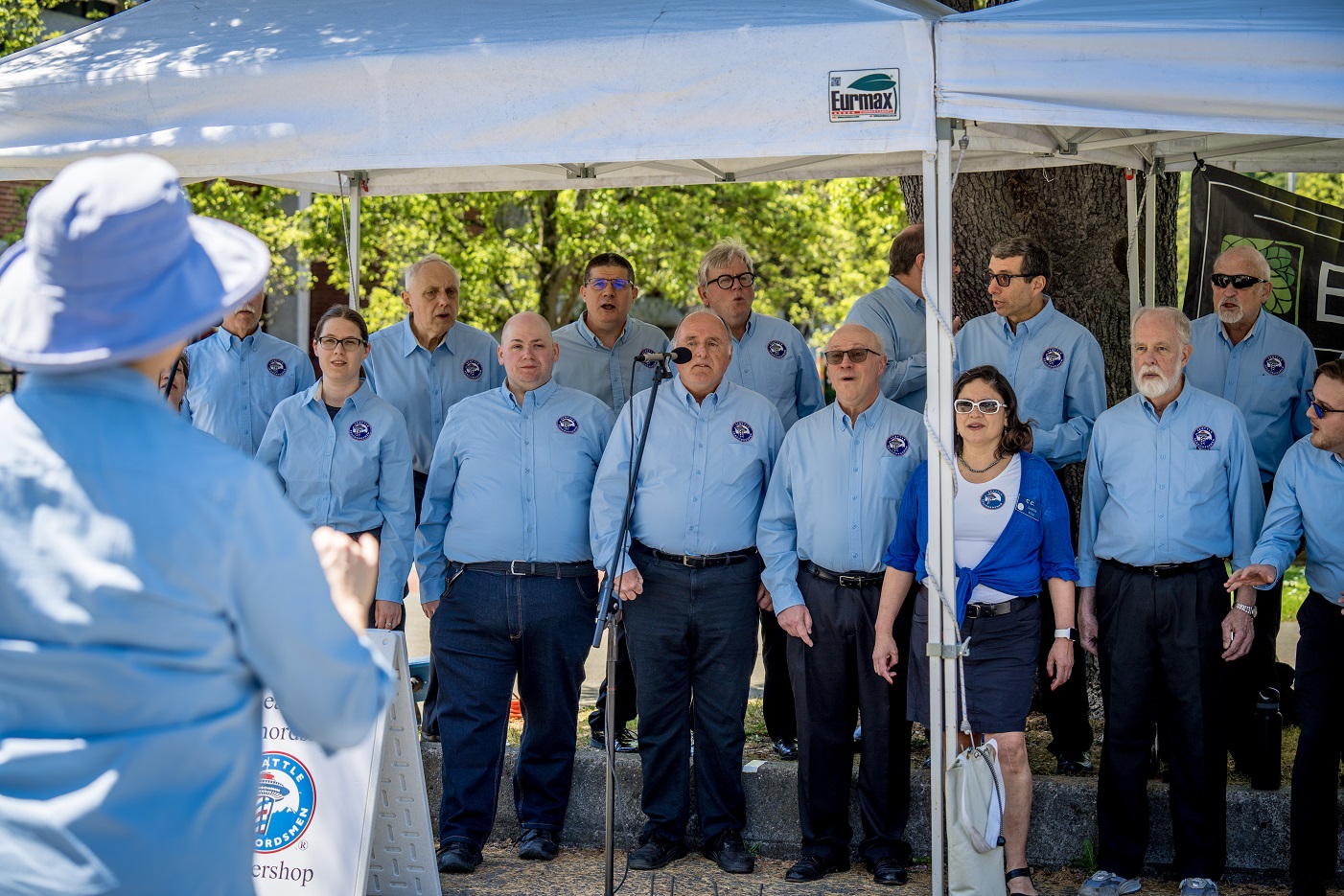 Our audience was great!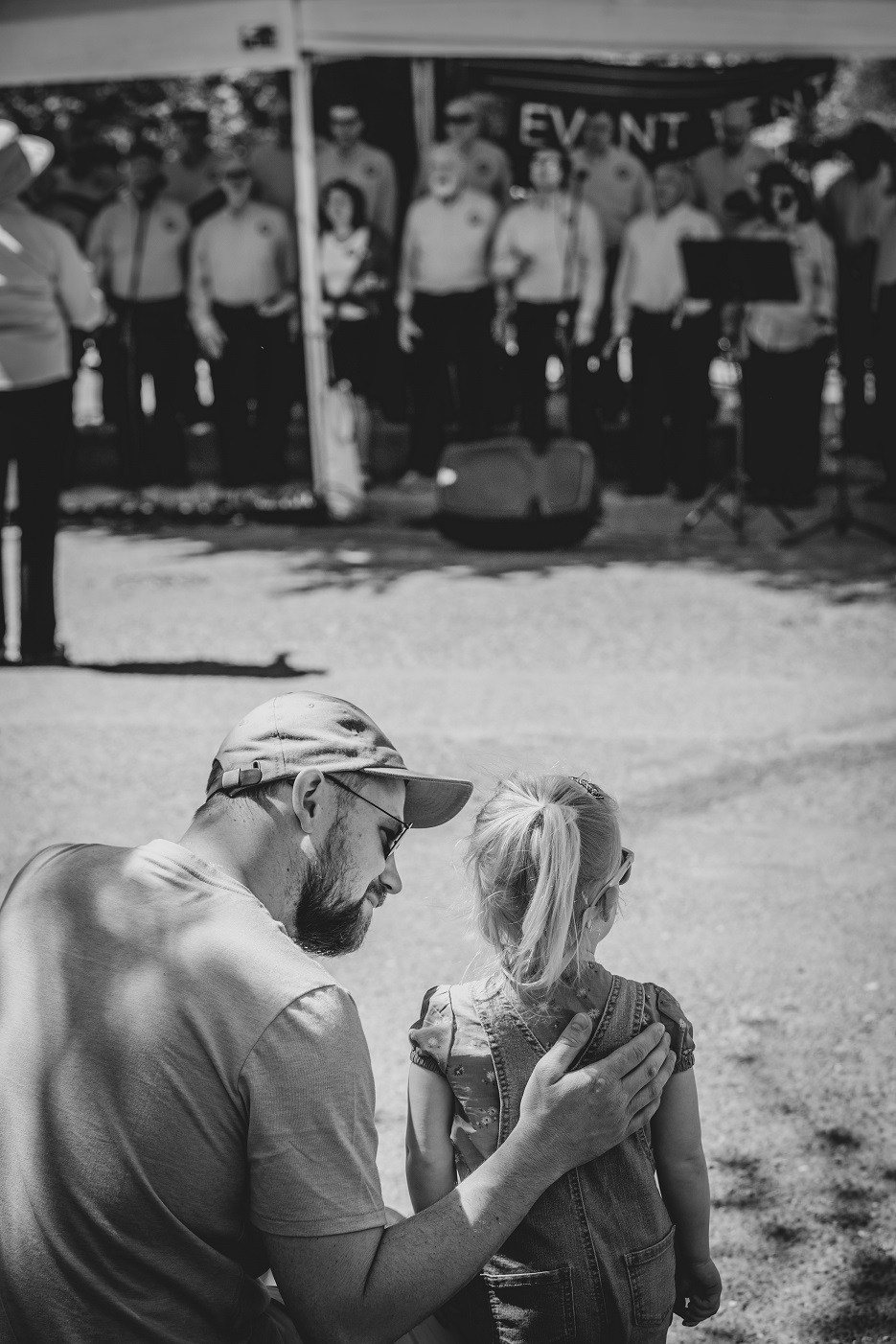 And our fearless leader, ready for action!