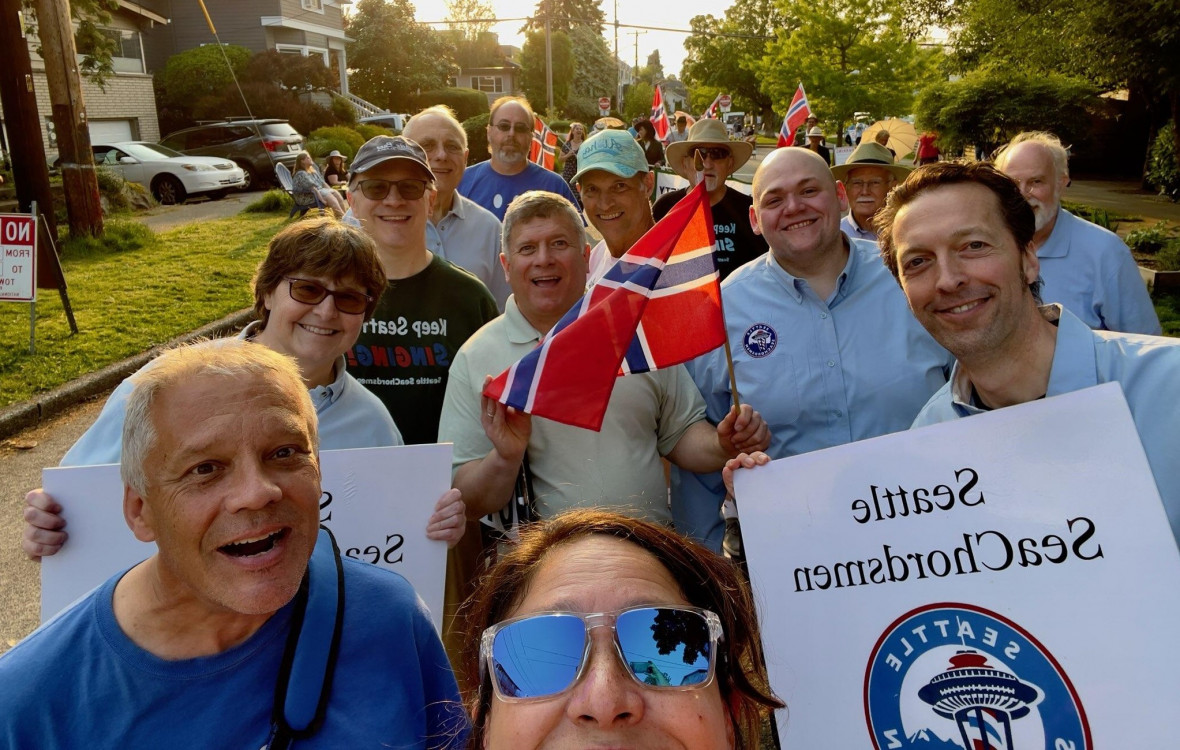 SeaChordsmen sing during the Syttende Mai Parade!
The Seattle SeaChordsmen spent the afternoon of May 17 performing in the Syttende Mai parade in Ballard, to celebrate Norwegian Independence Day! We had a ton of fun. Here we are serenading one of the members of the crowd: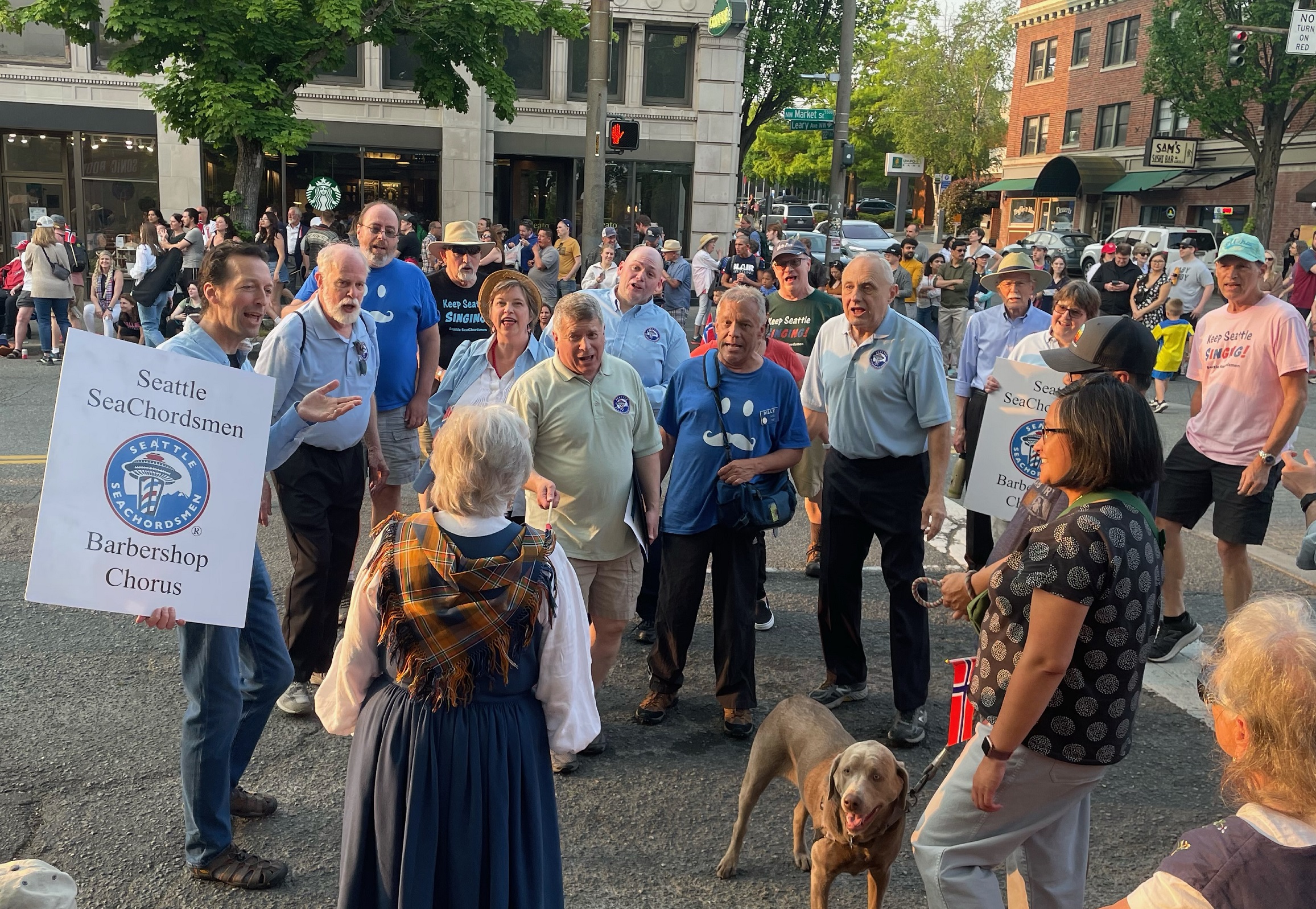 Afterward, we got together for drinks and more singing, as per usual. Check out these happy afterglow-ers!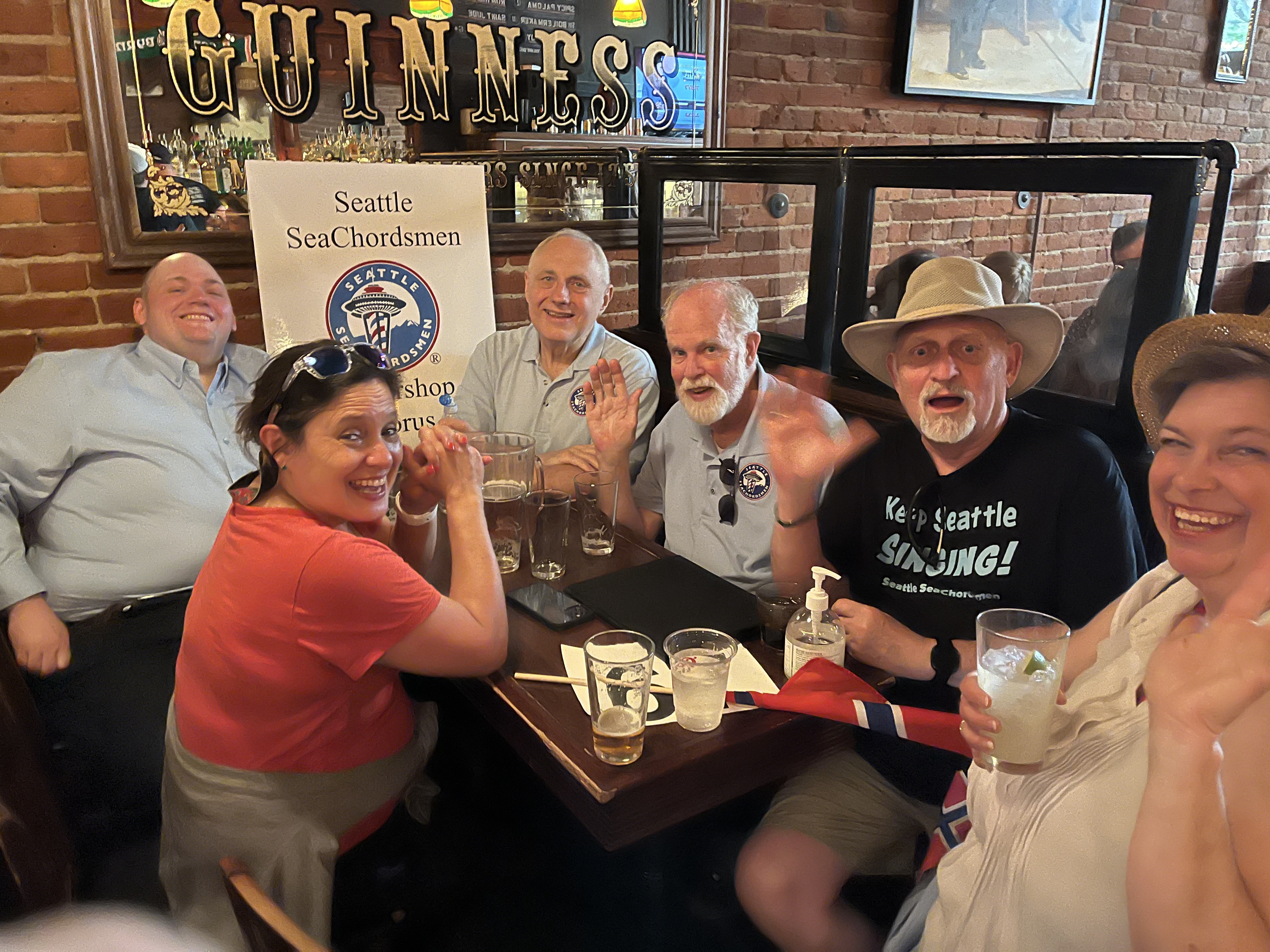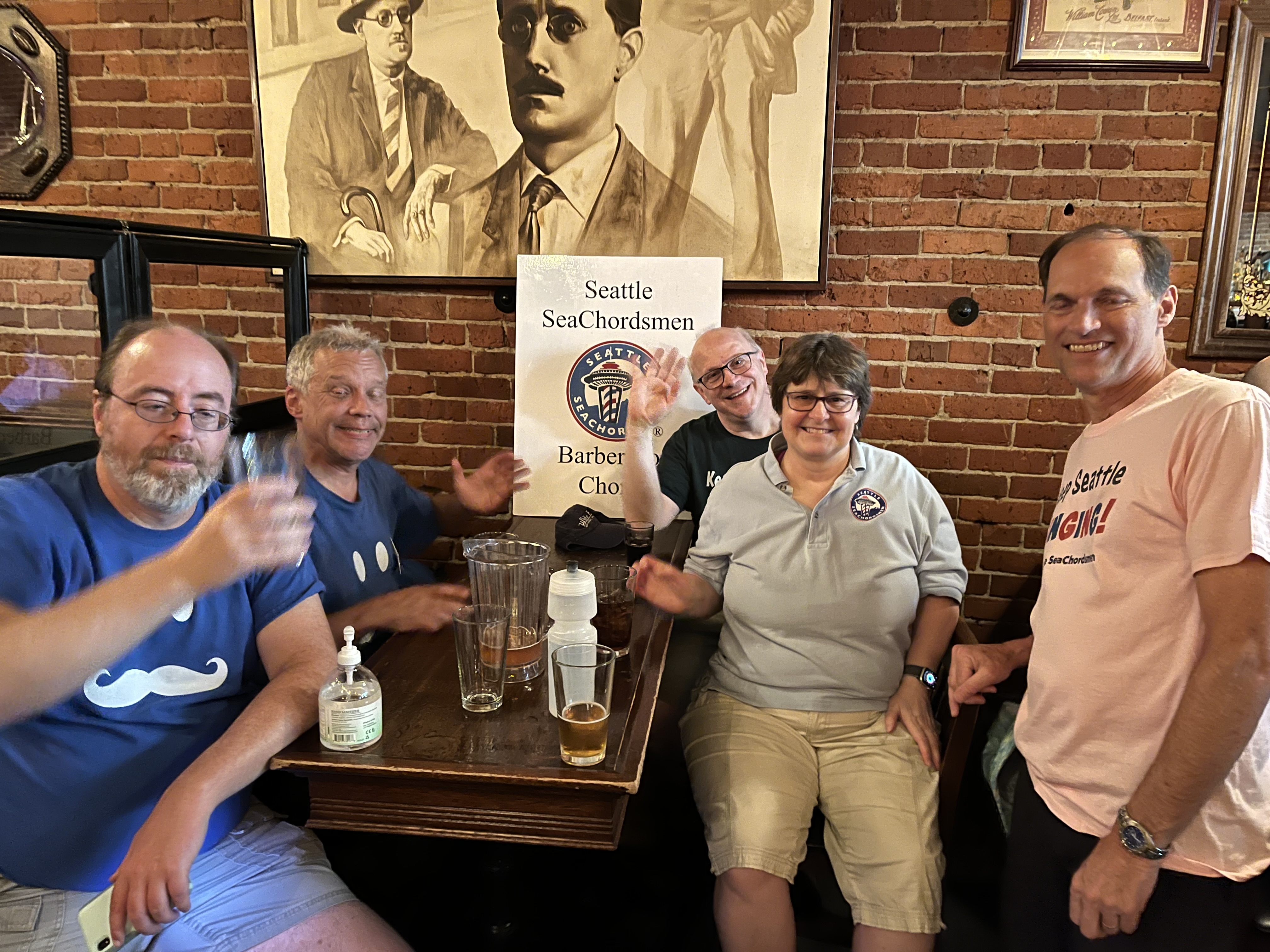 Thanks for having us, parade managements! And thanks to parade attendee Chase for capturing the photo of us in serenade mode!