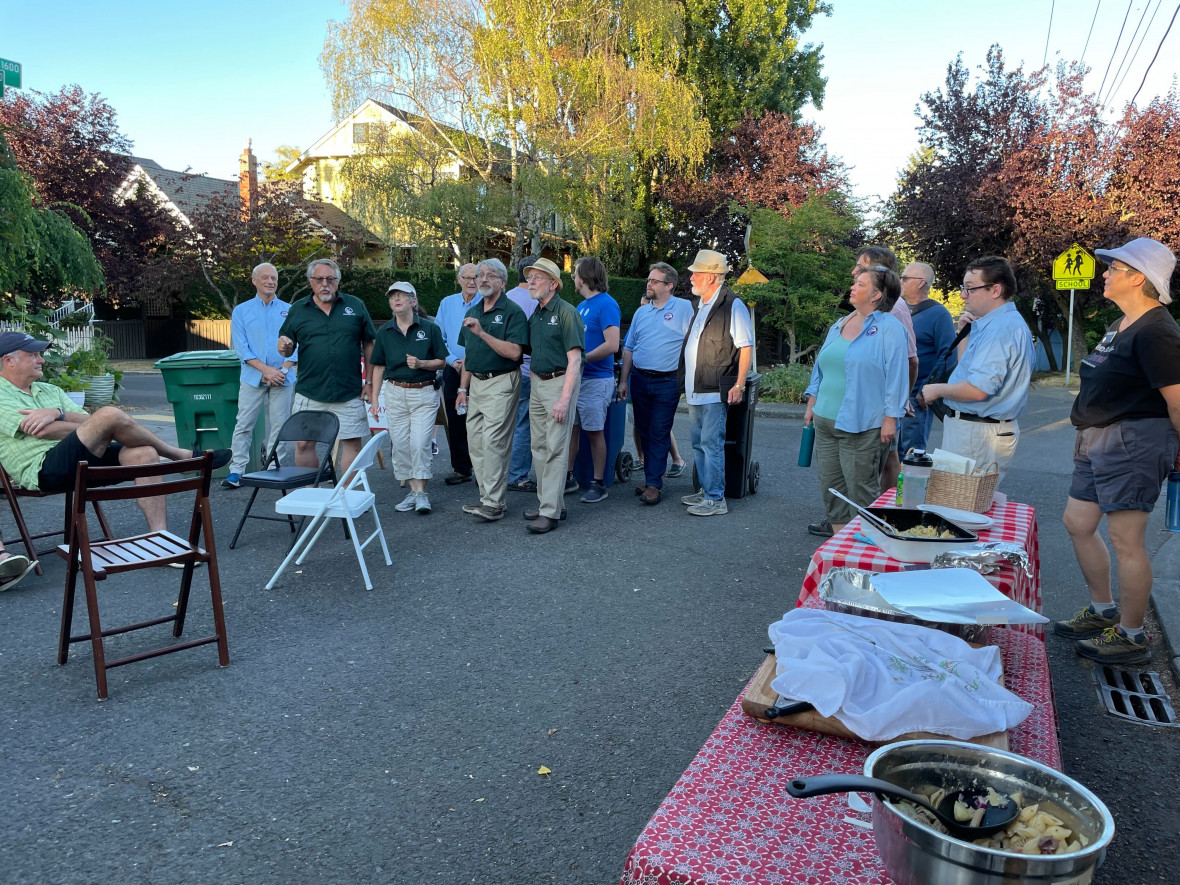 National Night Out 2023
The first Tuesday of August is National Night Out, and this year, the SeaChordsmen continued their tradition of heading out into the neighborhood where we rehearse to sing to various gatherings, spreading joy and harmony! We passed out flyers about our upcoming Pirate Show (August 19 at Queen Anne Baptist Church -- 2PM!), and had a jolly time. Here are the quartets and the VLQ (very large quartet) members who brought fun to the community:
Here's the chorus warming up before heading out...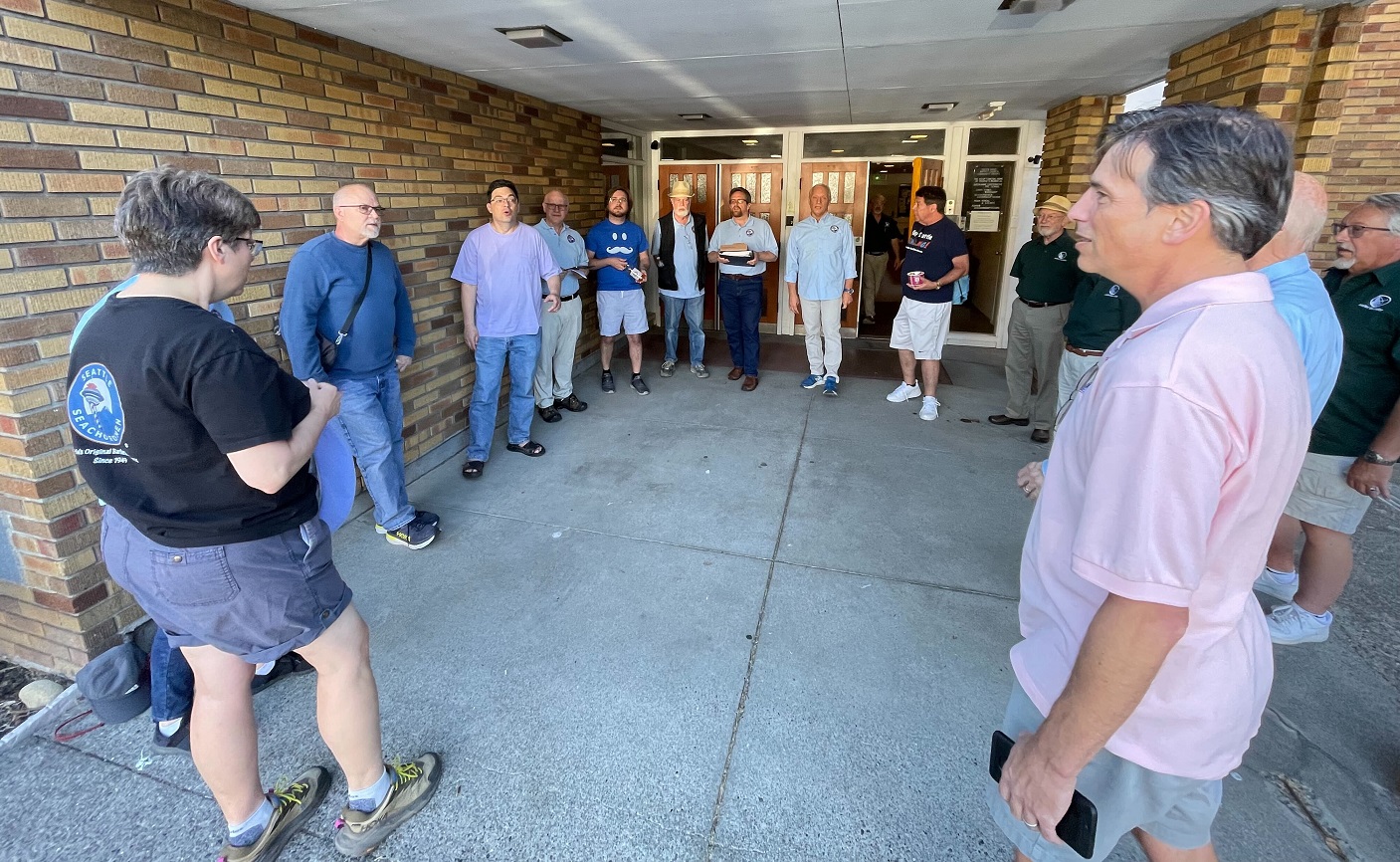 And here's the VLQ serenading neighbors: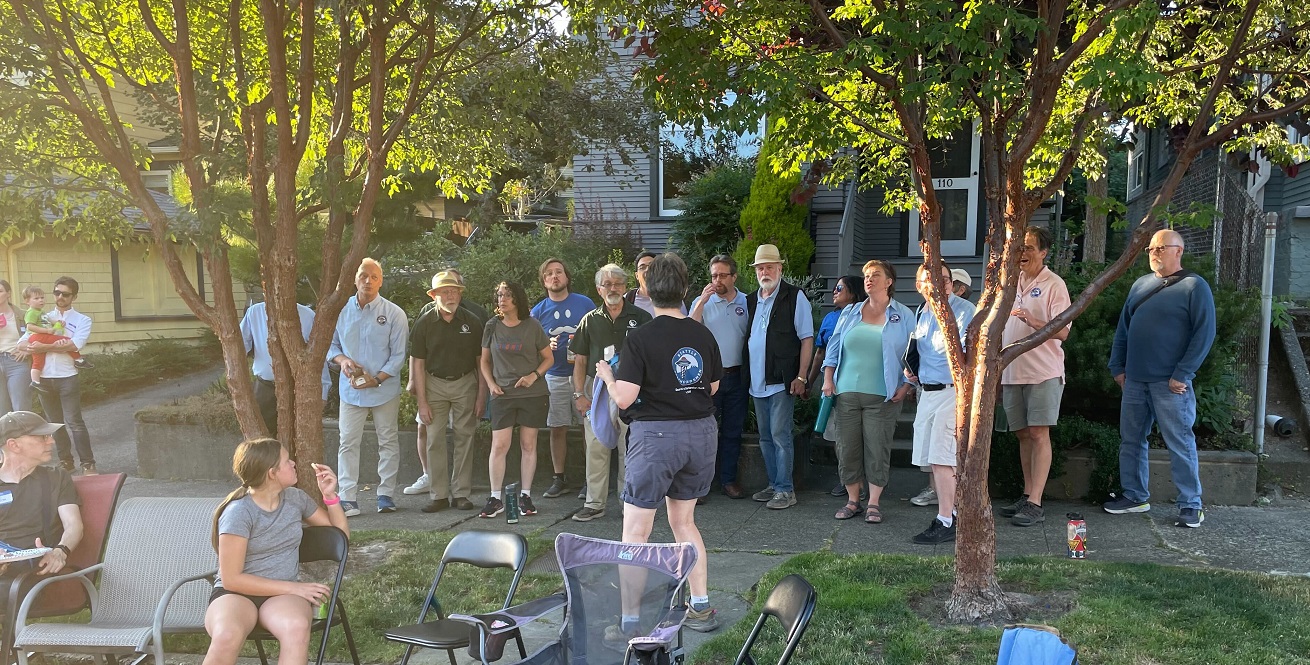 The quartet Under the Radar joined the VLQ and sang some songs, too: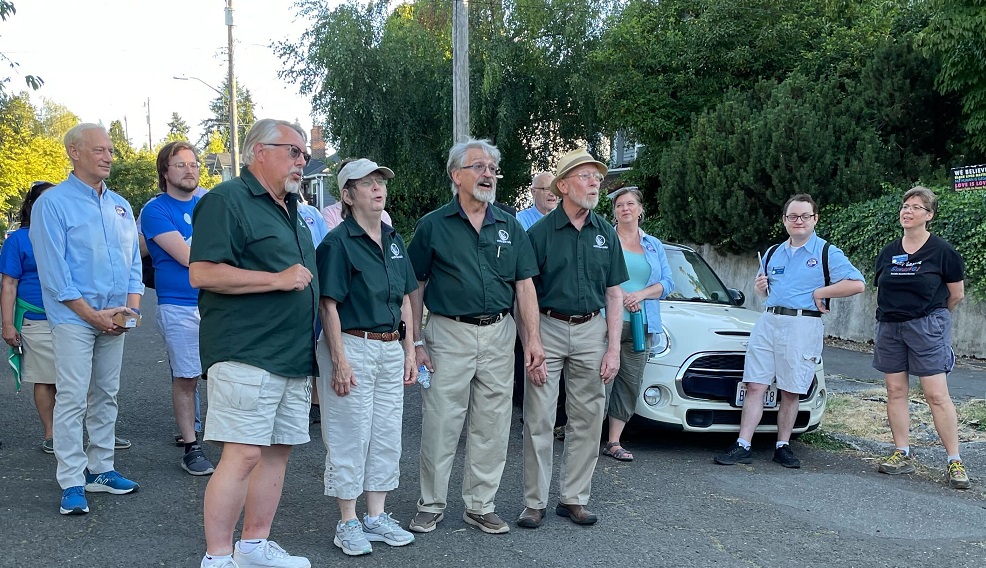 Two other quartets meandered through other parts of the neighborhood, spreading song as foursomes. Here's Top of the Hill, with Frances pitching in while Dave is out of town: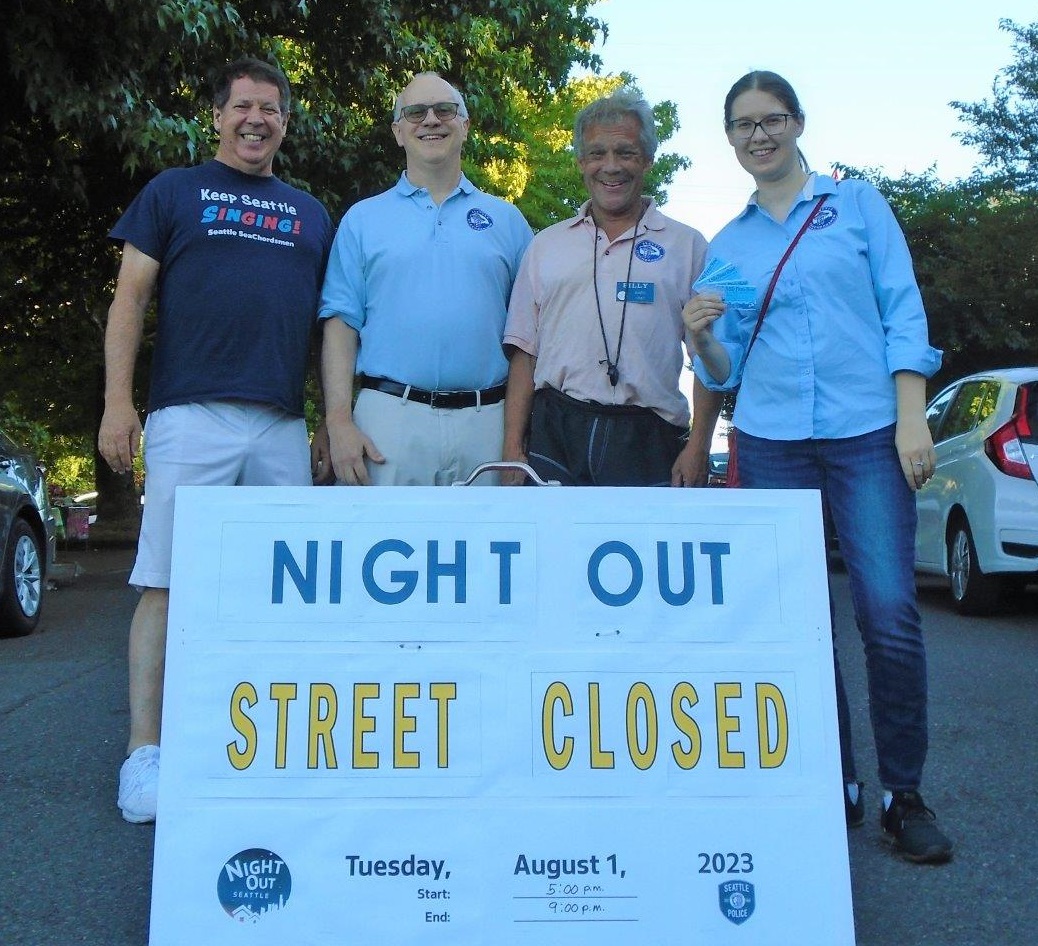 And Four Ever Young was out and about, too, with Bill covering for Jim, who is out of town.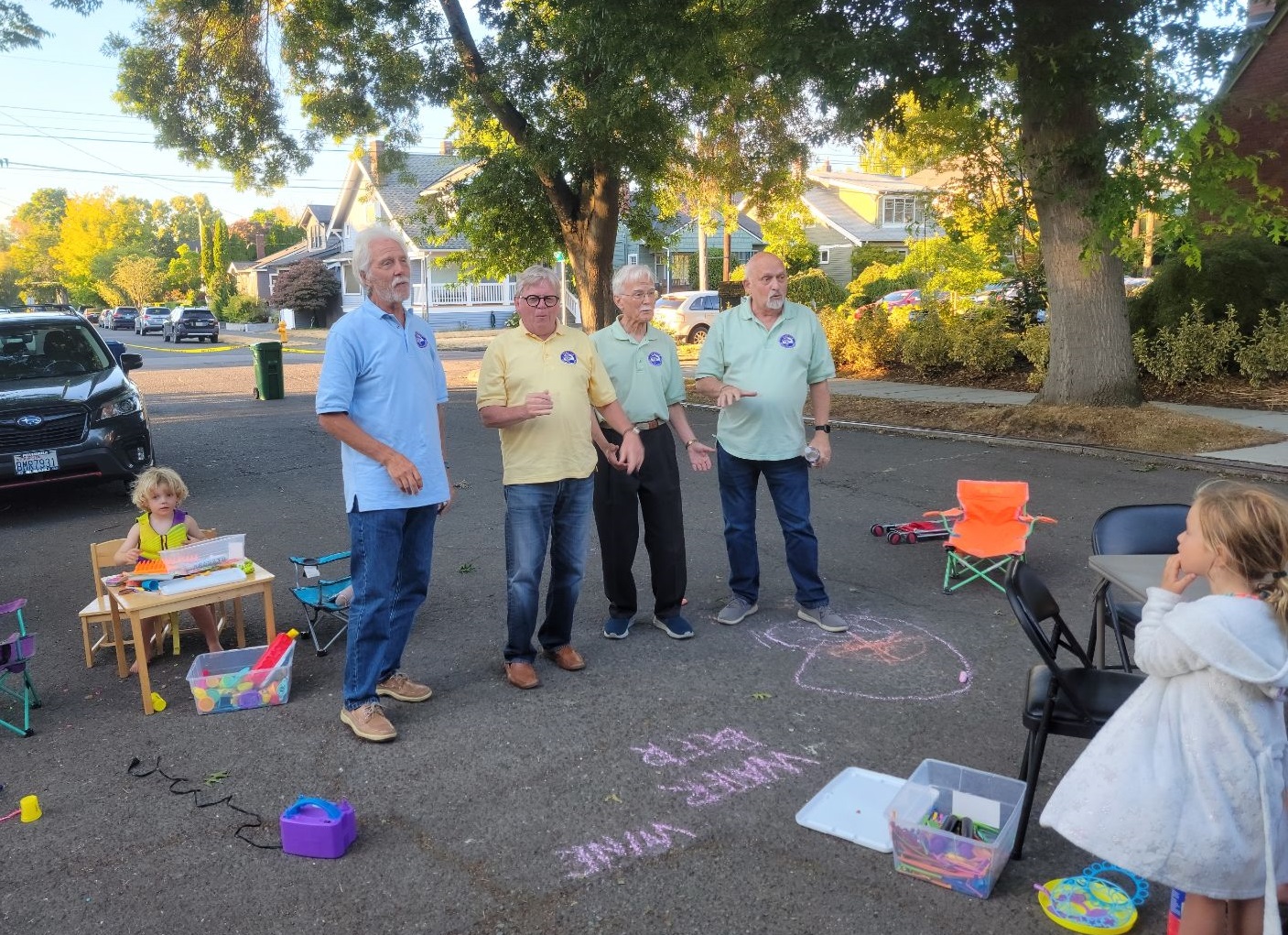 Thanks to all singers for spreading harmony throughout the neighborhood!