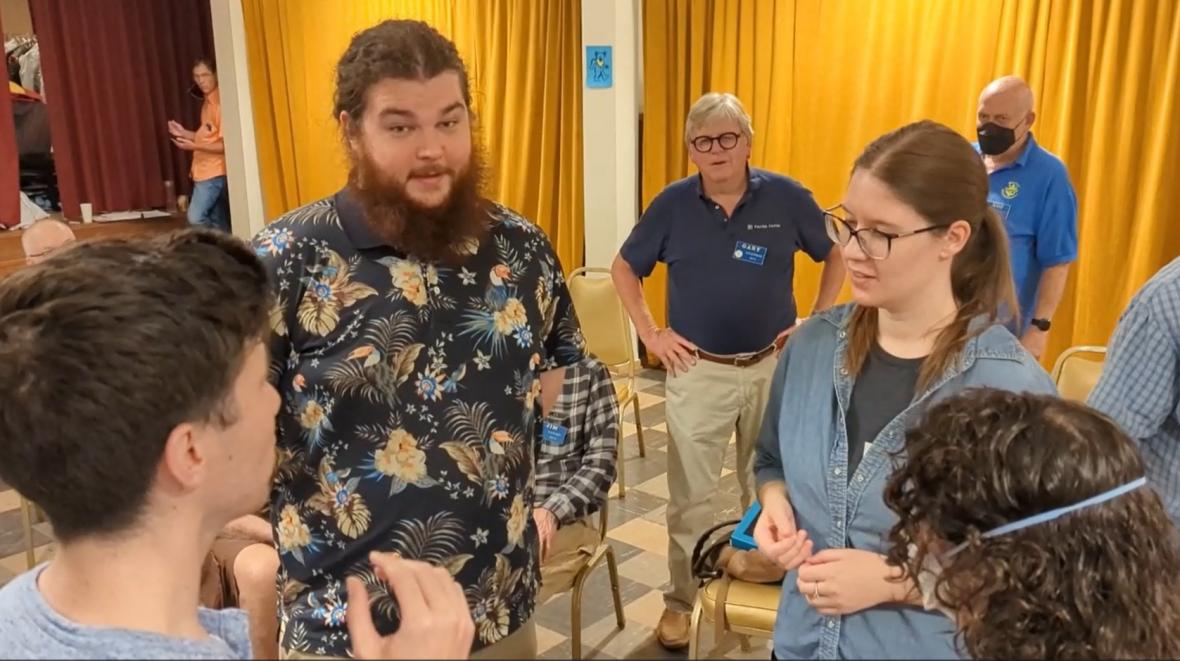 Three guests at rehearsal PLUS afterglow fun!
You know that we love having guests join us for rehearsal! This week we had three great guests -- bass John, lead Chris, and Ira (a baritone who's well known in the pacific northwest barbershop world)! We were glad to sing a tag with our two new guests -- here they are singing "I Will Dream of You Til I Die." They did great, as you can hear -- we hope they both come back next week!
Chris joined us for afterglow, and sang with us there. Here he is with three other singers, singing the same tag, I Will Dream of You Til I Die. Half of the fun of this grouping was that Chris(tian) was singing tenor, guest Chris was singing lead, (Chris)Topher was on bass, and Drew on lead. We lack just one Chris for a full quartet!
That wasn't all the fun we had, either. We often get to serenade interested passers-by -- sometimes these are very special afterglow moments. This week, we met a visitor from Ireland who happened to be at the bar. We thought of every Ireland-related (and Ireland-adjacent) song we could, and serenaded her. Here we are singing My Wild Irish Rose -- I think she enjoyed it!
It's hard to capture the fun we have, but this was a sweet moment. Sound like fun? Join us yourself, any Tuesday from 7-9:30 at the Queen Anne Baptist Church! Email us at [email protected] with any questions.