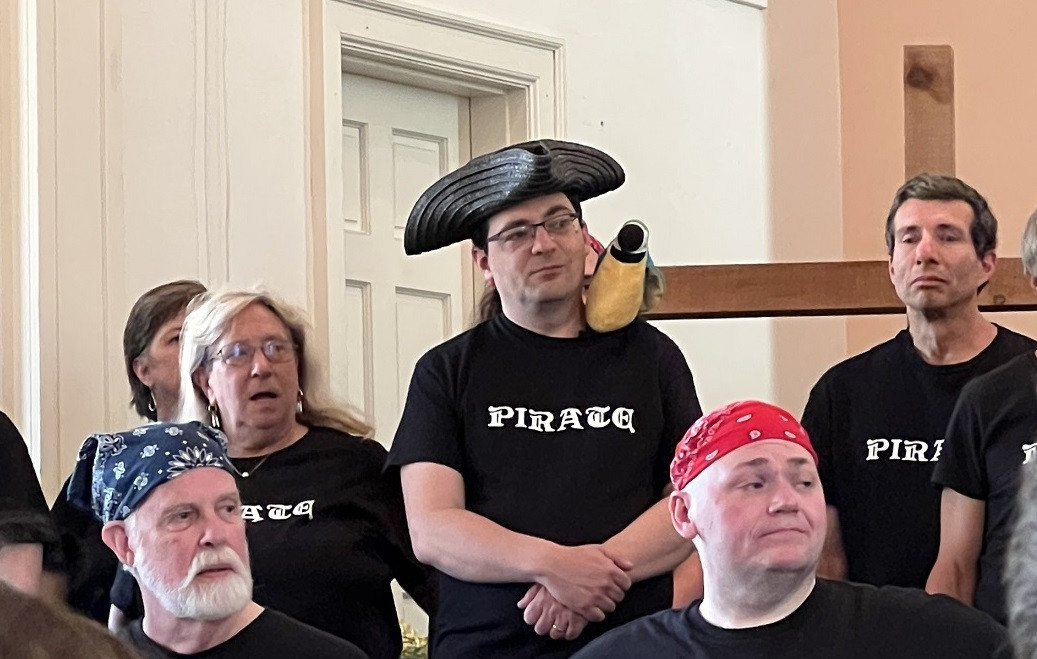 Pirate Show at the Queen Anne Baptist Church
Thanks to everybody who came out to see our Silly Pirate show last weekend at the Queen Anne Baptist Church! We had a ton of fun performing for everybody! Here are some action photos...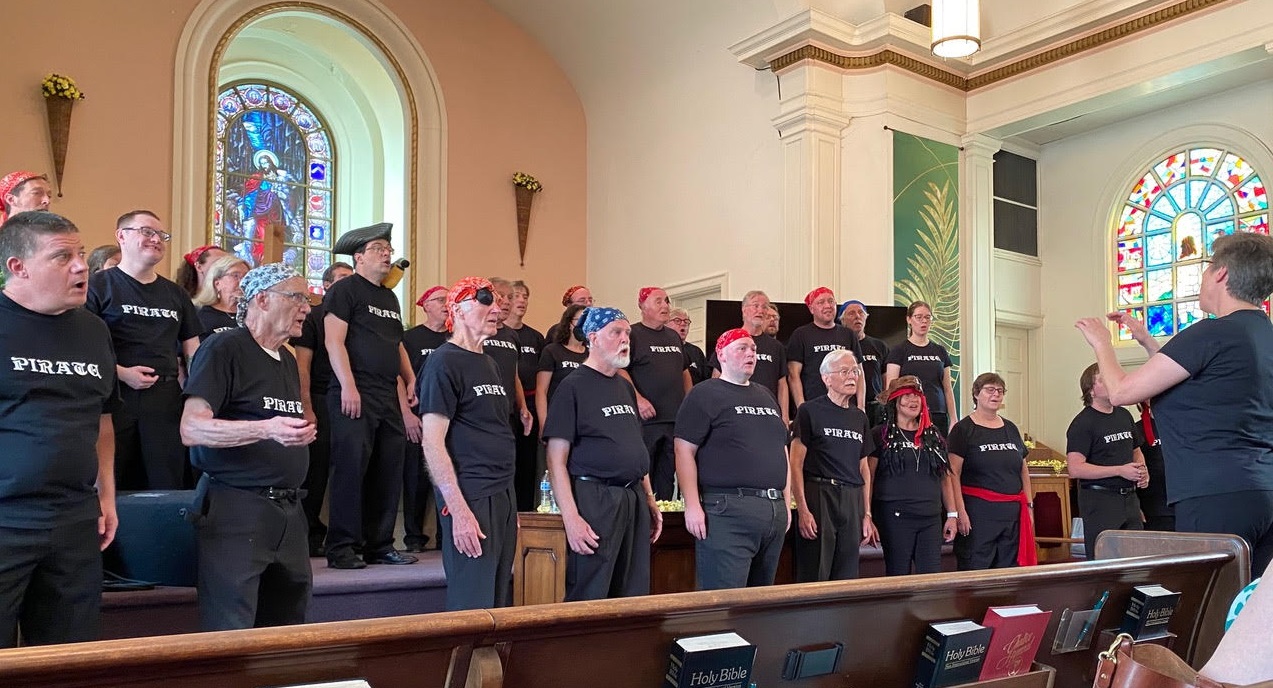 Our fearless actors -- David as the captain, and Donovan as Barnacle Bill.

Elizabeth emboldens us to sing fully!

We are a menacing crew...
Some thanks are in order!
Thanks to all who came to the church to enjoy the show!
Thanks to the indefatigable Chris for being the lead for this show. We couldn't have done it without your hard work!
Thanks to the amazing Topher for designing all of the marketing materials for this show!
Thanks to our director for getting the best out of us, and ensuring we have tons of fun while we're at it.
Thanks to the Queen Anne Baptist Church community for being our home for so many years.
A portion of the proceeds will go to the QABC building fun. Donate here if you feel so inclined.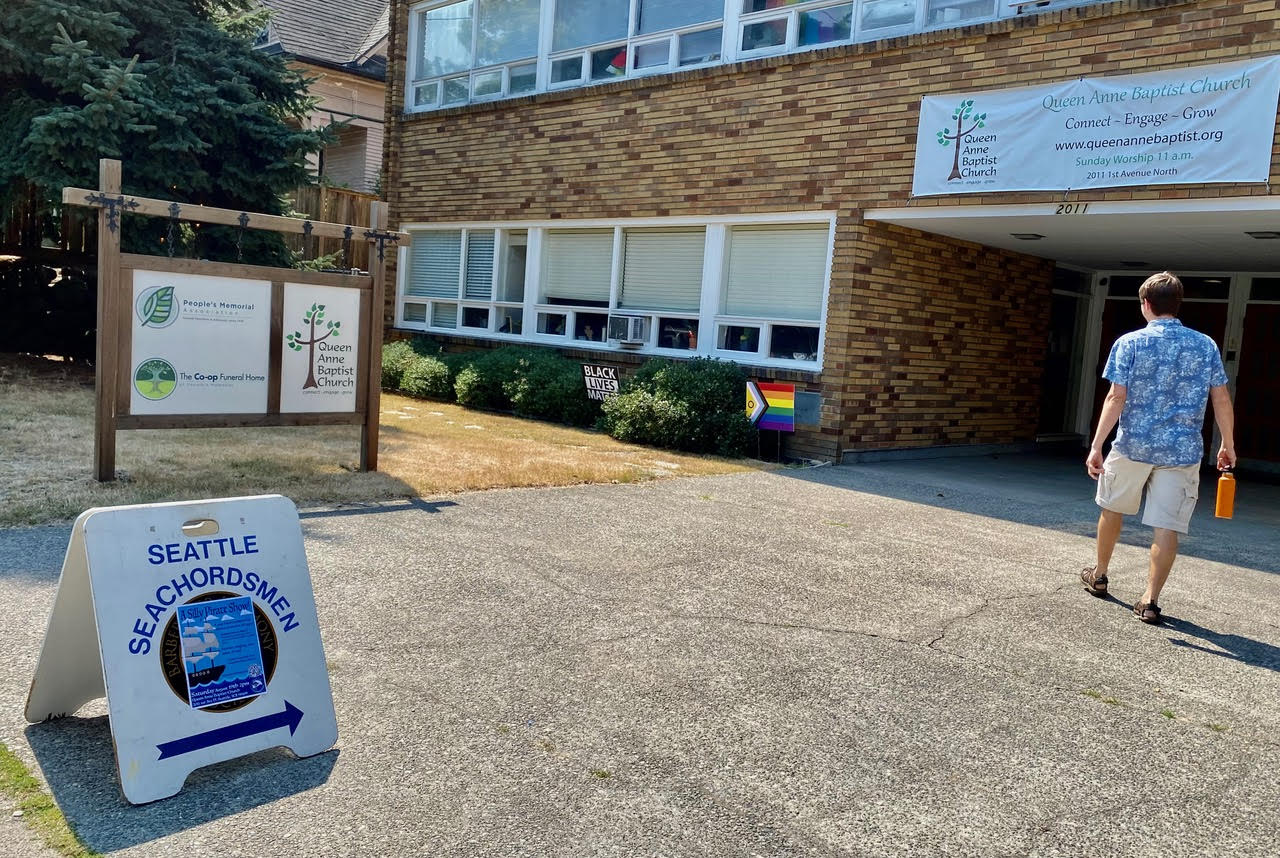 Look like fun? Join us for rehearsal some Tuesday evening!