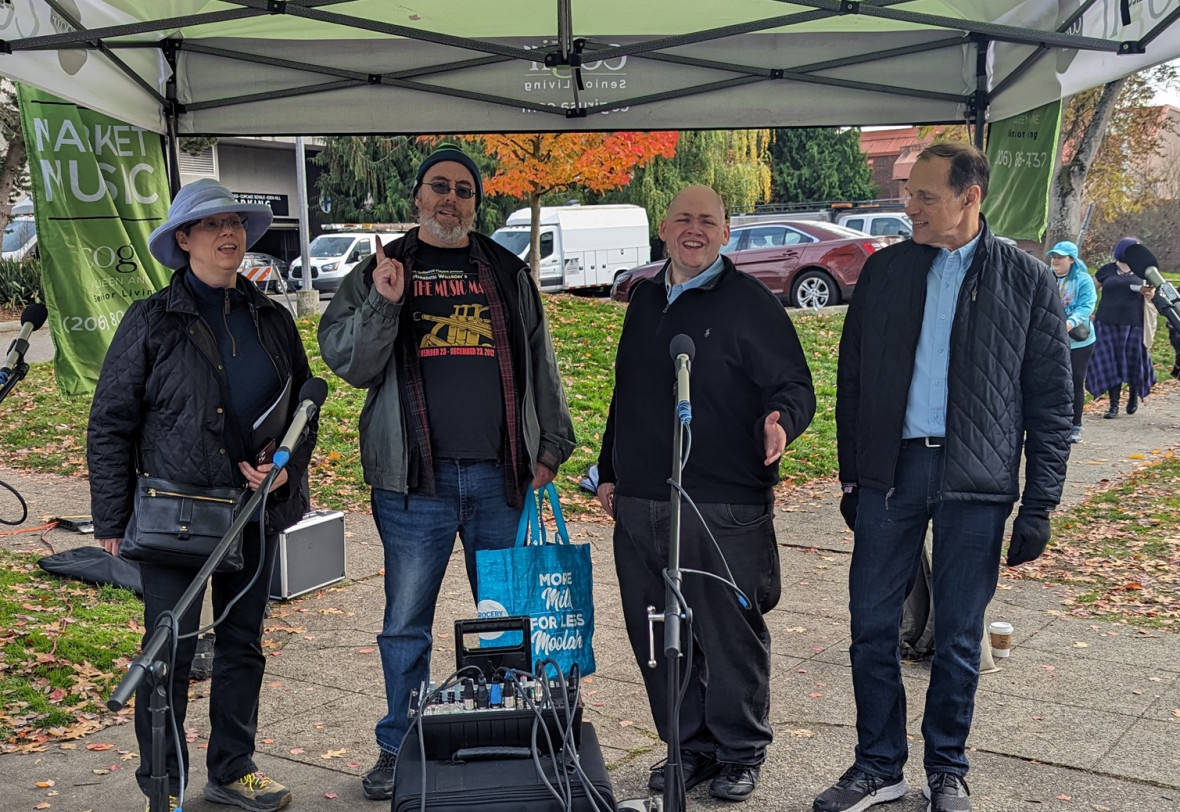 Queen Anne Harvest Market performance
We had a ton of fun today performing at the Queen Anne Farmers Market, Harvest Market edition! The weather was beautiful, and we had a rotating audience for two hours, when we performed as a small chorus, as various quartets, and we even performed with Mark, the guitar player who was on stage before us. It was a lovely day of music!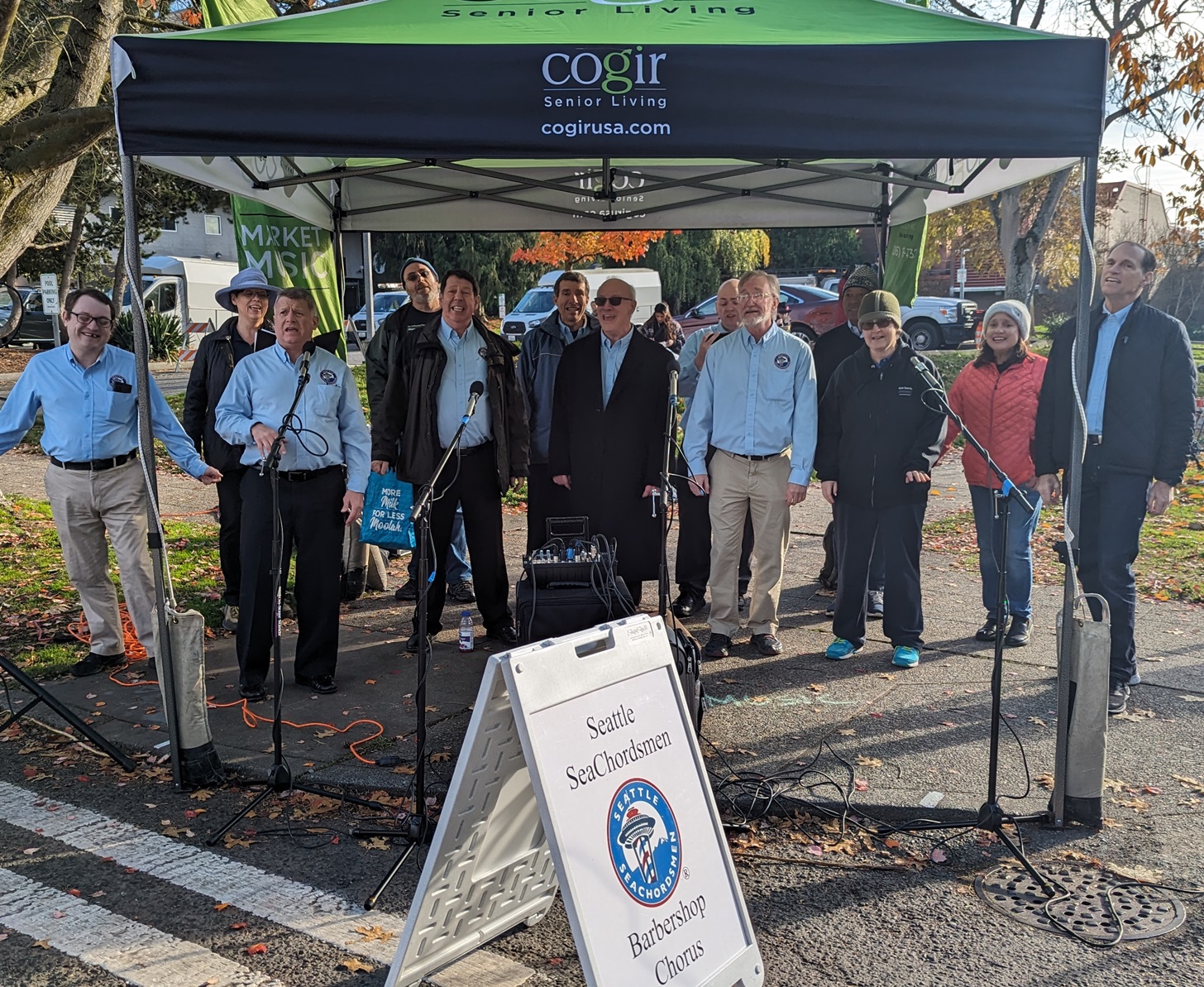 Thanks to the folks in charge for bringing us in to sing!