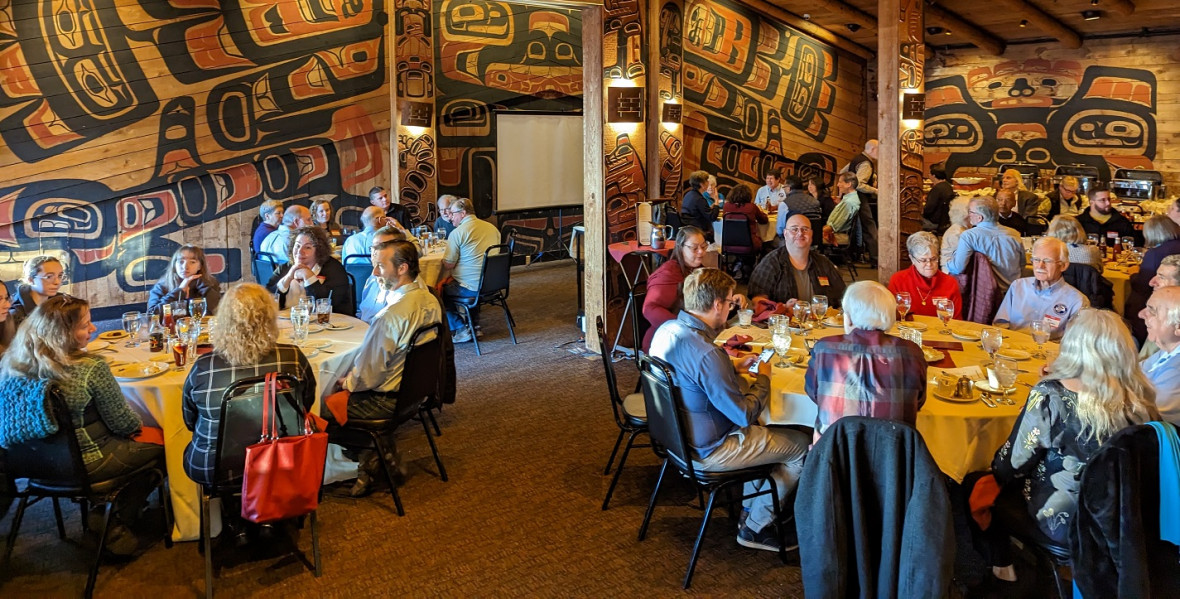 Welcome to the 2023 Board of Directors!
Last weekend, the chorus got together for our annual Board Installation banquet - our first since 2020! We invited folks from the Queen Anne Baptist Church to come as honored guests; we're so grateful to be part of their community. We had a good time chatting, and of course there was some singing: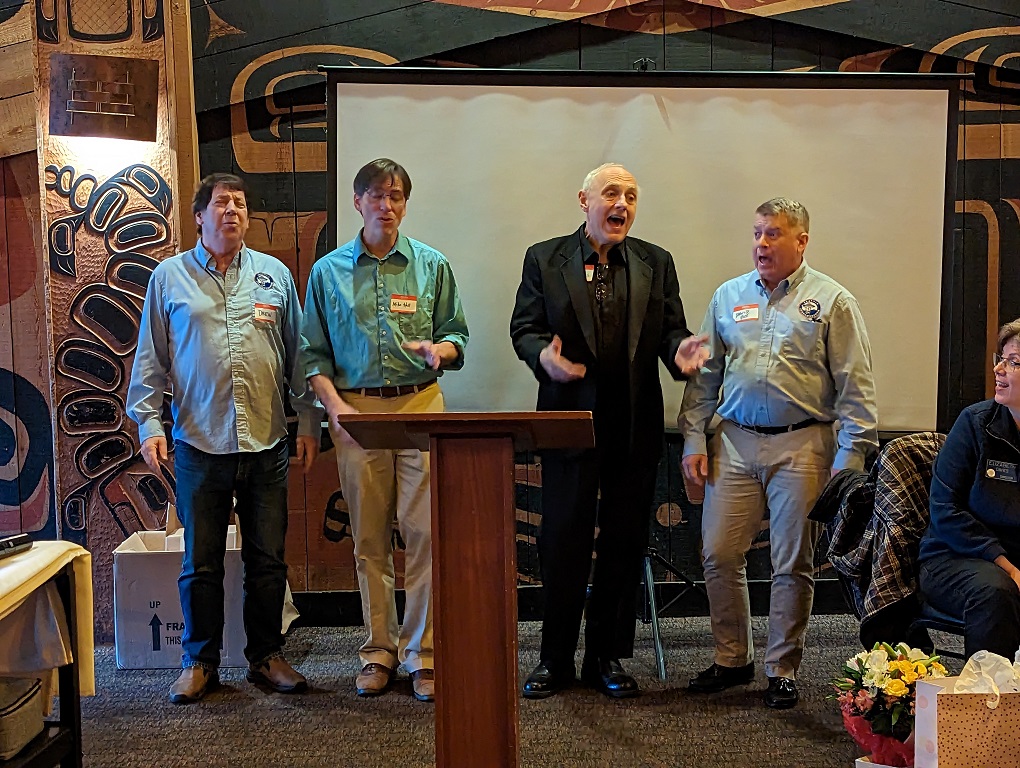 The chorus serenaded all of our guests:
We had business to attend to, of course. The new Board of Directors was sworn in, and we recognized our Barbershopper of the Year, Frank!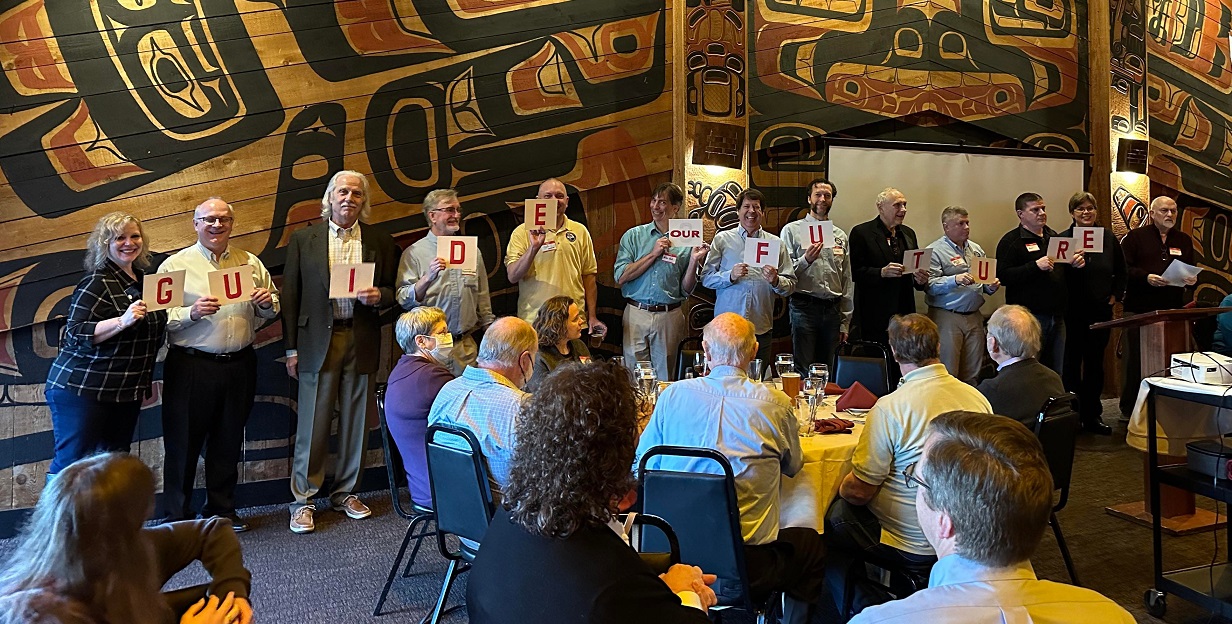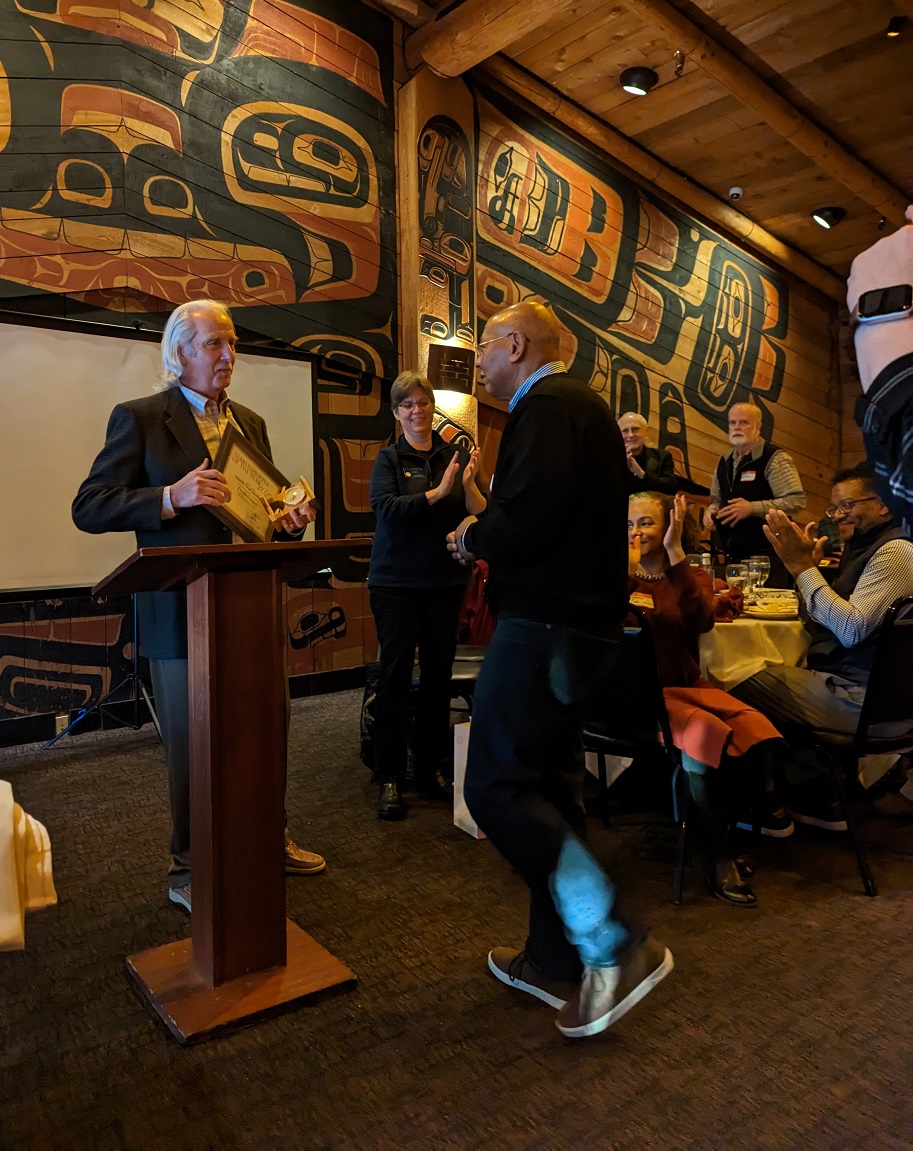 Here we come, 2023!!